CORY REYNOLDS | DATE 10/12/2015
Wednesday, October 14 at 7PM, ARTBOOK and Swiss Institute invite you to the New York book launch for International Pop, published by the Walker Art Center. Exhibition curators Darsie Alexander and Bartholomew Ryan will appear in conversation with Godfre Leung, author of the book's extensive visual chronology, speaking on the making of this monumental historical survey (now on view at the Dallas Museum of Art) and the remarkable book which accompanies it. Book signing to follow.




Published to accompany the once-in-a-lifetime touring exhibition originating at the Walker Art Center and traveling through 2016 to the Dallas and Philadelphia Museums of Art, respectively, this groundbreaking volume is the first major survey to chronicle the emergence and migration of Pop Art from an international perspective, focusing on the period from the 1950s through the early 1970s.



Darsie Alexander is Executive Director of the Katonah Museum of Art and co-curator of International Pop. As Chief Curator at the Walker Art Center, she organized many exhibitions, including The Spectacular of Vernacular (2011), Event Horizon (2009), 50/50 and Benches & Binoculars (2009). Alexander also served as the Department Head and Senior Curator at the Baltimore Museum of Art and curated the only US retrospective the Austrian artist Franz West during his lifetime, Franz West, To Build a House You Start with the Roof: Work, 1972-2008 (MIT Press, 2008). Her SlideShowexhibition explored the history of projected slides in post-1965 art (Tate Modern, 2005). Alexander started her career as a curator in the Department of Photography at The Museum of Modern Art.

Bartholomew Ryan is the newly appointed Milton Fine Curator of Art at The Andy Warhol Museum and co-curator of International Pop. In 2013 he curated 9 Artists, a multigenerational group exhibition and accompanying catalogue that considered the changing role of the artist in contemporary culture, and travelled to the MIT List Visual Arts Center. Ryan has co-curated a range of projects, including the celebrated abstract painting exhibition, Painter Painter (2013); and two residencies at the Walker, Pedro Reyes' Baby Marx (2011), and Goshka Macuga's It Broke from Within (2010). He has worked at the intersection of contemporary art and dance, co–curating notable projects by choreographers including Naked (2010) by Eiko & Koma, and Scaffold Room (2013) by Ralph Lemon. Ryan holds an MA from the Center for Curatorial Studies at Bard College (2009) and has contributed to a range of international publications.

Godfre Leung is assistant professor of art history at St. Cloud State University. He is also a Minneapolis-based critic, and has recently published in Afterimage, Art Journal, and C Magazine. He is currently working on a book project entitled Against Infinite Playback: Medium, Media, and Digital Audio in Marclay, Tone, and Eno.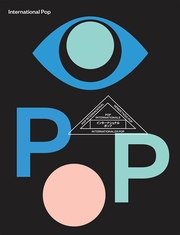 WALKER ART CENTER
Hbk, 9 x 11.75 in. / 352 pgs / 230 color / 115 b&w.
$85.00 free shipping