ELIZABETH KARP-EVANS | DATE 3/18/2013
Badlands Unlimited's newly-released best-seller, Marcel Duchamp: The Afternoon Interviews, is getting a lot of attention. Fans of the book--and of its publisher, artist Paul Chan--have started a grassroots social media campaign, snapping photos of themselves reading the paperback (and e-book edition) all over the world.


Artist-turned-Toilet Paper-publisher, Maurizio Cattelan.Participants thus far include, among others, publisher Gregory R. Miller, artist Rachel Rose, novelist Amy Waldman, Ooga Booga owner Wendy Yao, collector Dakis Joannou, McNally Jackson book buyer Ames Gerould, artist Petra Cortright, and curator Hans Ulrich Obrist, whose discerning photo started the enthusiastic movement.


Greek industrialist and arts patron Dakis Joannou. The Afternoon Interviews, by Calvin Tomkins, features Tomkins' previously unpublished 1964 interviews with Marcel Duchamp, as well as an interview between the author and Chan.


Novelist Wendy Yao, owner of Ooga Booga bookshop in Los Angeles.


Artist and Badlands author Petra Cortright.


Ames Gerould, book buyer for McNally Jackson bookstore in New York.


Carol Greene of Greene Naftali gallery.


Kathy Halbreich, Associate Director, The Museum of Modern Art, New York.


Artist Josh Kline.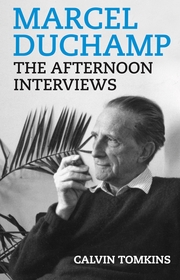 BADLANDS UNLIMITED
Pbk, 5.25 x 8 in. / 110 pgs / 10 b&w.