KARA SAULSBERRY | DATE 10/28/2010
Phyllis Galembo is a Professor of Art at the University at Albany, State University of New York. Galembo's work has been exhibited and collected by museums and institutions all over the world, including the American Museum of Natural History, the Fashion Institute of Technology, the Smithsonian, MFA Houston, Philadelphia Museum of Art, and the Tokyo Metropolitan Museum of Photography.

Phyllis Galembo is a Professor of Art at the University at Albany, State University of New York. Galembo's work has been exhibited and collected by museums and institutions all over the world, including the American Museum of Natural History, the Fashion Institute of Technology, the Smithsonian, MFA Houston, Philadelphia Museum of Art, and the Tokyo Metropolitan Museum of Photography.



above: Gwarama Masquerade, Yegueresso Village, Burkina Faso, 2006

For over two decades Galembo has been documenting cultural and religious traditions in Africa and the African Diaspora. Galembo began photographing in Nigeria in 1985; today she finds her subjects throughout western and central Africa that participate in traditional African ceremonies, masquerade events, contemporary dress, and carnivals. These participants use their costumes to create mythic characters; some are humorous and critical, others are bold and frightening. No matter what the mood, Galembo's photographs always describe the transformative power of the mask.

above:
Plank Masquerade, Koro Village, Burkina Faso, 2006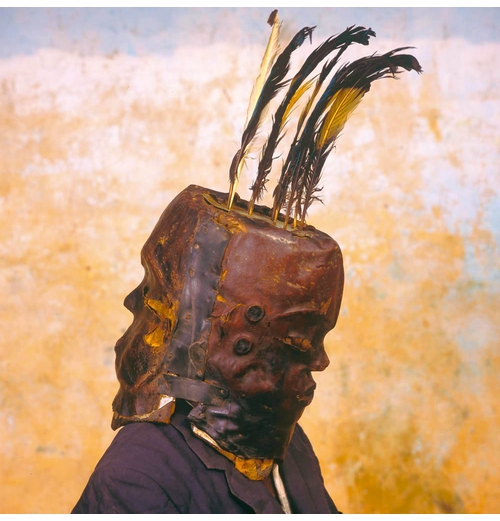 above:
Janus Mask, Nkim Village, Nigeria, 2005
above:
Ekpokang Masquerade, Calabar South, Nigeria, 2005
above:
Ewokom Asquerade, Eshinjok Village, Nigeria, 2004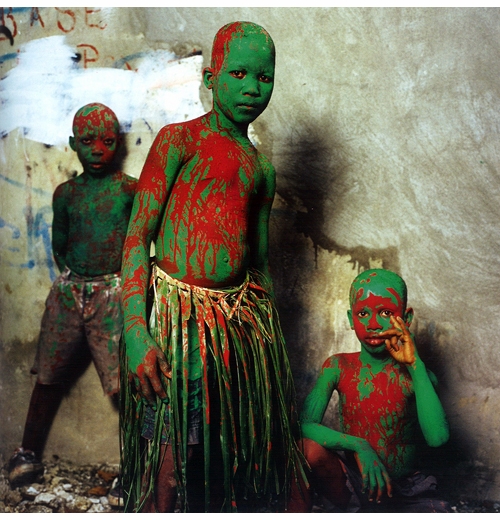 above:
Three Painted Boys, Jacmel, Haiti, 2004
above:
Surprise Box, Jacmel, Haiti, 2004
above:
Chaloskas, Jacmel, Haiti, 2009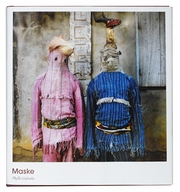 CHRIS BOOT
Hbk, 8.75 x 9.5 in. / 208 pgs / 108 color.