CORY REYNOLDS | DATE 10/12/2011
Scott Willis' acclaimed documentary The Woodmans, about the artist Francesca Woodman (1958-1981) and her unconventional family, screens this Saturday, October 15, at 12:45 at UCLA's James Bridges Theater, as part of the Bel-Air Film Festival. The screening will be followed by an after-party.


The Woodmans is a fascinating, unflinching portrait of the late photographer Francesca Woodman, told through the young artist's work (including experimental videos and journal entries) and remarkably candid interviews with her artist parents who have continued their own artistic practices while watching Francesca's professional reputation eclipse their own. The story of a family that suffers a tragedy, but perseveres and finds redemption through each other and their work: making art.


"Probing, nonjudgmental documentary...reveals grief supplanted by fierce competition with a ghost."-Melissa Anderson, The Village Voice

"Delicately constructed, marvelous to look at and poignantly elegiac."-John Anderson, Variety

"This seductive narrative lays out Woodman's epigrammatic journals, photographs and videos as clues in a self-murder mystery. Wrenching."-Logan Hill, New York magazine

"Captivating. Methodical and bewitching. The story of an artist come undone and a family's cooly examined complicity in it."-Hilary Elkins, GQ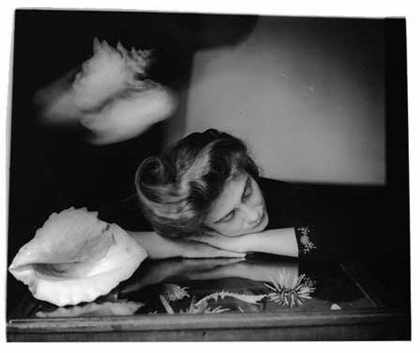 Francesca Woodman will be the subject of a major traveling exhibition this season, opening November 4 at SFMOMA, and traveling to New York's Guggenheim Museum in March of 2012.