CORY REYNOLDS | DATE 11/2/2015
For Design Miami/ 2015, ARTBOOK presents a curated collection of the very best in contemporary design and art books from international publishers, specialized editors, boutique imprints and galleries. In addition to new monographs and important exhibition catalogs, our store carries a hand-picked selection of this year's best Holiday Gift Books. Join us for talks and signings with the Peter Wirtz, the Haas Brothers, Nadja Swarovski and Todd Eberle.

TALKS AND SIGNINGS AT DESIGN MIAMI




Wednesday | December 2 | 6-7pm | Design Talks | Landscape architect Peter Wirtz in conversation with Town & Country architecture and design editor Pilar Viladas | Book signing to follow




Thursday | December 3 | 1-2pm | Booth Signing | The Haas Brothers signing copies of The Haas Brothers: Volume 1 and their newest book, The Haas Brothers: Volume 2, Afreaks




Thursday | December 3 | 3-4pm | Design Talks | Swarovski: Celebrating a History of Collaborations in Fashion, Jewelry, Performance, and Design | Silvia Karman Cubiñá, Nadja Swarovski and Fernando Romero in conversation | Book signing to follow




Friday | December 4 | 6-7pm | Design Talks | Photographer Todd Eberle in conversation with Design Miami Director Rodman Primack | Book signing to follow




ARTBOOK is the art world's source for books on art & culture. We operate permanent bookstores at MoMA PS1, the Walker Art Center in Minneapolis and the Swiss Institute in New York. ARTBOOK also partners with important art and design fairs including Art Basel Miami Beach, Design Miami, Paris Photo Los Angeles, Frieze New York and the New York and LA Art Book Fairs. We pride ourselves in mounting focused, unusually deep pop-up bookstores that reflect the interests of the fair directors, curators, galleries, artists, collectors and attendees who gather for these increasingly significant events.

For more information, email services@artbook.com.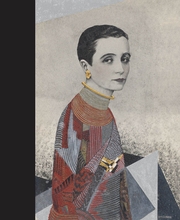 FUNDACIóN JUAN MARCH
Hbk, 9.5 x 11.5 in. / 540 pgs / 600 color / 100 b&w.
$39.95 free shipping