BOOK FORMAT
Paperback, 6 x 8 in. / 496 pgs / 30 color / 40 bw.
PUBLISHING STATUS
Pub Date 6/1/2021
Active
DISTRIBUTION
D.A.P. Exclusive
Catalog: FALL 2020 p. 134
PRODUCT DETAILS
ISBN 9781733723589 TRADE
List Price: $20.00 CDN $28.00
AVAILABILITY
Out of stock
TERRITORY
NA LA ASIA AU/NZ AFR ME
THE FALL 2023 ARTBOOK | D.A.P. CATALOG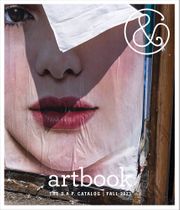 Preview our Fall 2023 catalog, featuring more than 500 new books on art, photography, design, architecture, film, music and visual culture.
&nbsp
&nbsp
Organic Music Societies

Edited by Lawrence Kumpf, Naima Karlsson, Magnus Nygren. Introduction by Lawrence Kumpf, Magnus Nygren. Text by Keith Knox, Rita Knox, Bengt af Klintberg, Iris R. Orton, Åke Holmquist, Pandit Pran Nath, John Esam, Michael Lindfield, Sidsel Paaske, George Trolin, Alan Halkyard, Moki Cherry, Don Cherry, Ben Young, Christer Bothén, Bengt Berger, Fumi Okiji. Interviews by Keith Knox & Rita Knox with Don Cherry, Terry Riley, Steve Roney.


Archival documents and new writings on the intermedia collaborations of avant-garde jazz trumpeter Don Cherry and textile artist Moki Cherry

Don Cherry and Moki Karlsson met in Sweden in the late '60s. They married and began to perform together, dubbing their mix of communal art, social and environmental activism, children's education and pan-ethnic expression "Organic Music." Their home in Tågarp became a locus of artistic production, attracting free-spirited musicians, poets, actors and artists with the promise of collective life. There, Keith Knox assembled Tågarp Publication Number One to document the collectivistic practices blooming under the Cherrys' guidance. Reproduced here, the text includes interviews with Terry Riley and Cherry, a piece on Pandit Pran Nath, a report on the Bombay Free School and a survey of the esoteric Forest University by Bengt af Kintberg. This book explores Don Cherry's work of the period through additional interviews by Knox, a piece on his Relativity Suite and an essay by Fumi Okiji. Moki's writings on her workshops are featured alongside full-color reproductions of her tapestries, used as performance environments by Don's ensembles. Cherry collaborators Bengt Berger and Christer Bothén contribute travelogues from the era.




Featured image: Moki Cherry, Don Cherry, unknown bass player, ca. 1974. From 'Organic Music Societies.'

PRAISE AND REVIEWS

New York Times

Giovanni Russonello

The centerpiece of Blank Forms' project is the book, "Organic Music Societies...which collects oral and visual history as well as critical writing and lustrous photographs.

Washington Post

Andy Beta

With his legendary quartet of bassist Charlie Haden, drummer Ed Blackwell and trumpeter Don Cherry, they freed music from prescribed harmonies, rhythms and chord changes, revealing a true democracy to the music. [This] hefty 496-page new book ...seeks to clarify this time period.

Tank

Lucy Kumara Moore

Evinces the radical creativity and milieu of trumpeter Don Cherry and artist Moki Cherry…the values important to them; adaptability, creativity self-sufficiency, communality and spirituality feel especially inspiring in our current time.

STATUS: Out of stock

Temporarily out of stock pending additional inventory.