BOOK FORMAT
Hardcover, 7 x 9.5 in. / 184 pgs / illustrated throughout.
PUBLISHING STATUS
Pub Date 3/27/2018
Active
DISTRIBUTION
D.A.P. Exclusive
Catalog: SPRING 2018 p. 37
PRODUCT DETAILS
ISBN 9788862085694 TRADE
List Price: $35.00 CDN $47.50
AVAILABILITY
In stock
EXHIBITION SCHEDULE
Paris, France
Jeu de Paume, 02/06/18–05/20/18

San Francisco, CA
San Francisco Museum of Modern Art, Spring 2018
DOWNLOAD THE SPRING 2023 CATALOG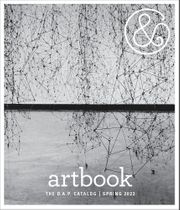 Preview our Spring 2023 catalog, featuring more than 500 new books on art, photography, design, architecture, film, music and visual culture.
&nbsp
&nbsp
Susan Meiselas: Mediations

Foreword by Carles Guerra, Marta Gili. Text by Ariella Azoulay, Eduardo Cadava, Carles Guerra, Marianne Hirsch, Kristen Lubben, Isin Onol, Pia Viewing.


"For me, the essence of documentary photography has always been to do with evidence." —Susan Meiselas

A member of Magnum Photos since 1976, Susan Meiselas became known for her work in the conflict zones of Central America in the 1970s and '80s and for the strength of her color photography. Covering many subjects and countries, from war to human-rights issues and from cultural identity to the sex industry, Meiselas uses photography, film, video and sometimes archive material, as she relentlessly explores and develops narratives integrating the participation of her subjects in her works. Meiselas constantly questions the photographic process and her role as witness.

Presenting a selection of works from the 1970s through the present day, Susan Meiselas: Mediations retraces her trajectory from the 1970s to the present. Published to accompany a major traveling retrospective of the photographer's work, it features an illustrious list of contributors that includes Ariella Azoulay, Eduardo Cadava and Kristin Lubben, among others.

Susan Meiselas (born 1948) studied at Sarah Lawrence College and Harvard University, taking up photography in the early 1970s. She is credited with being one of the first to work with color in documentary photography, a controversial decision when she was shooting the conflict in Nicaragua in the late 1970s. Meiselas joined Magnum Photos in 1976 and has worked as a freelance photographer since then.




Featured image is reproduced from 'Susan Meiselas: Mediations.'

PRAISE AND REVIEWS

Juxtapoz

Using photography, film, video, and archive material, Meiselas presents a comprehensive narrative of the subjects in her work, constantly raising questions about the role of the photographer as a witness and the subject as a participant.

New York Magazine

Morgan Sykes

if you can't make it to see her genre-defining photographs in person, pick up the book and look behind the scenes of one of America's photographic living legends."

Dazed

Clara Hernanz

Meiselas remains an inspiration for any self-conscious photographer. At the centre of her work is a perpetual discussion around the purpose and relevance of photography, the use and distribution of images and their effects on history and memory.

Huck

Sara Rosen

a meditation on the threads that weave the complex tapestry of Meiselas' career.

Mother Jones

Mark Murrmann

Exceptional, giving a taste of the breadth of her work.

Hyperallergic

Emily Wilson

Mediations shows the range of Meiselas's subjects, from carnival strippers, girls in her Little Italy neighborhood in New York (the "Prince Street Girls"), a refuge for women in England, and the aftermath of the Kurdistan genocide in 1991.

PDN's Notable Photo Books of 2018

Mediations brings together a selection of series from the 1970s to the present, calling attention to Meiselas's photographic approach and her lifelong commitment to engage in a "cycle of return" with her subjects, going back to the communities she has photographed and sharing the work with them.

Free Shipping

UPS GROUND IN THE CONTINENTAL U.S.
FOR CONSUMER ONLINE ORDERS

STEIDL/C/O BERLIN

ISBN: 9783969990025
USD $95.00

| CAN $130

Pub Date: 5/24/2022
Active | Out of stock




DAMIANI

ISBN: 9788862087223
USD $45.00

| CAN $63

Pub Date: 10/13/2020
Active | Out of stock




DAMIANI

ISBN: 9788862085694
USD $35.00

| CAN $47.5

Pub Date: 3/27/2018
Active | In stock