BOOK FORMAT
Hardcover, 6.25 x 6.25 in. / 288 pgs / 1,000 color.
PUBLISHING STATUS
Pub Date 11/21/2017
Active
DISTRIBUTION
D.A.P. Exclusive
Catalog: FALL 2017 p. 99
PRODUCT DETAILS
ISBN 9788862085465 TRADE
List Price: $35.00 CDN $47.50
AVAILABILITY
In stock
TERRITORY
NA LA
THE FALL 2023 ARTBOOK | D.A.P. CATALOG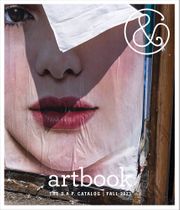 Preview our Fall 2023 catalog, featuring more than 500 new books on art, photography, design, architecture, film, music and visual culture.
This small format book packs in 1000 photos of cars parked along the streets of New York City

THE BOOK: Started as an Instagram @1000_cars_of_nyc, these are iPhone photos of parked cars cropped at the wheels into square images. Adorable square format with 1000 images makes a great NYC focused gift.
ARTIST: Lionel Koretzky is a French commercial photographer now living in Brooklyn.
&nbsp
&nbsp
Lionel Koretzky: 1000 Cars of NYC

Text by Nathaniel Goldberg.


For three years, from 2013 to 2016, Brooklyn-based photographer Lionel Koretzky fed his Instagram account @1000_cars_of_nyc with photographs of New York cars that he took on a daily basis, using his iPhone, systematically cropping them at the wheels into square images.

The repetition of the graphic formula proliferated over time, designs and seasons produced a body of work he had initially approached as a side project. 1000 Cars of NYC is Koretzkyís first book, a homage to his beloved adoption town and country through his passion for cars.




Free Shipping

UPS GROUND IN THE CONTINENTAL U.S.
FOR CONSUMER ONLINE ORDERS

REEL ART PRESS

ISBN: 9781909526891
USD $49.95

| CAN $71.95

Pub Date: 11/7/2023
Forthcoming




DELPIRE & CO/D.A.P.

ISBN: 9781636811154
USD $125.00

| CAN $181

UK &pound 110

Pub Date: 10/10/2023
Active | In stock




DELMONICO BOOKS/THE JAY DEFEO FOUNDATION

ISBN: 9781636811116
USD $75.00

| CAN $108.5

UK &pound 67

Pub Date: 8/22/2023
Active | In stock




ATELIER …DITIONS

ISBN: 9781954957053
USD $50.00

| CAN $72.5

UK &pound 44

Pub Date: 11/7/2023
Forthcoming




NATIONAL PORTRAIT GALLERY

ISBN: 9781855145634
USD $49.95

| CAN $71.95

Pub Date: 8/8/2023
Active | In stock




EAKINS PRESS FOUNDATION

ISBN: 9780871300959
USD $65.00

| CAN $94

UK &pound 57

Pub Date: 10/24/2023
Forthcoming




FRAENKEL GALLERY

ISBN: 9781881337362
USD $65.00

| CAN $94

UK &pound 58

Pub Date: 6/13/2023
Active | Out of stock




ATELIER EXB

ISBN: 9782365113779
USD $55.00

| CAN $79

Pub Date: 11/7/2023
Forthcoming




THE MUSEUM OF MODERN ART, NEW YORK

ISBN: 9781633451520
USD $60.00

| CAN $87

Pub Date: 10/27/2023
Forthcoming




MANY VOICES PRESS

ISBN: 9780991218912
USD $65.00

| CAN $94

UK &pound 57

Pub Date: 10/3/2023
Active | In stock




MANY VOICES PRESS

ISBN: 9780991218929
USD $65.00

| CAN $94

UK &pound 57

Pub Date: 9/5/2023
Active | In stock




STEIDL/GORDON PARKS FOUNDATION/RALPH AND FANNY ELLISON CHARITABLE TRUST

ISBN: 9783969991800
USD $60.00

| CAN $84

Pub Date: 4/18/2023
Active | In stock