BOOK FORMAT
Clth, 9 x 9.5 in. / 96 pgs / 100 color.
PUBLISHING STATUS
Pub Date 9/26/2017
Active
DISTRIBUTION
D.A.P. Exclusive
Catalog: FALL 2017 p. 99
PRODUCT DETAILS
ISBN 9788862085434 TRADE
List Price: $35.00 CDN $47.50
AVAILABILITY
In stock
TERRITORY
NA LA
THE FALL 2023 ARTBOOK | D.A.P. CATALOG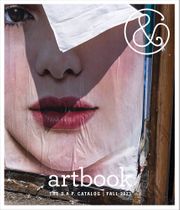 Preview our Fall 2023 catalog, featuring more than 500 new books on art, photography, design, architecture, film, music and visual culture.
A celebration of the colorful people who inhabit New York's Rockaway Beach

THE BOOK: Rockaway Beach at the far end of Queens, New York is a dichotomy of hipster havens like Rockaway Tacos and rows of low income housing projects. Portraits of the diverse beach goers are collected here.
&nbsp
&nbsp
Simon Eeles: Far Far Rockaway




The second book by Australian-born, London-based photographer Simon Eeles (born 1983)—following Australiana (2016)—spans two summers in Far Rockaway Beach, in Queens, New York.

Operating from a tent perched on the edge of the beach, he worked with strangers to paint a portrait of the colorful and diverse fantasy that is Rockaway Beach.

Having worked under renowned British fashion photographer Craig McDean, Eeles has a knack for creating images with sharp, fashion-world glamour, even when working with a raw beach culture (New York style).




Free Shipping

UPS GROUND IN THE CONTINENTAL U.S.
FOR CONSUMER ONLINE ORDERS

REEL ART PRESS

ISBN: 9781909526891
USD $49.95

| CAN $71.95

Pub Date: 11/7/2023
Active | In stock




DELPIRE & CO/D.A.P.

ISBN: 9781636811154
USD $125.00

| CAN $181

UK &pound 110

Pub Date: 10/10/2023
Active | In stock




DELMONICO BOOKS/THE JAY DEFEO FOUNDATION

ISBN: 9781636811116
USD $75.00

| CAN $108.5

UK &pound 67

Pub Date: 8/22/2023
Active | In stock




ATELIER ÉDITIONS

ISBN: 9781954957053
USD $50.00

| CAN $72.5

UK &pound 44

Pub Date: 4/2/2024
Forthcoming




NATIONAL PORTRAIT GALLERY

ISBN: 9781855145634
USD $49.95

| CAN $71.95

Pub Date: 8/8/2023
Active | In stock




EAKINS PRESS FOUNDATION

ISBN: 9780871300959
USD $65.00

| CAN $94

UK &pound 57

Pub Date: 10/24/2023
Active | In stock




FRAENKEL GALLERY

ISBN: 9781881337362
USD $65.00

| CAN $94

UK &pound 58

Pub Date: 6/13/2023
Active | Out of stock




ATELIER EXB

ISBN: 9782365113779
USD $55.00

| CAN $79

Pub Date: 11/7/2023
Active | In stock




THE MUSEUM OF MODERN ART, NEW YORK

ISBN: 9781633451520
USD $60.00

| CAN $87

Pub Date: 12/12/2023
Active | In stock




MANY VOICES PRESS

ISBN: 9780991218912
USD $65.00

| CAN $94

UK &pound 57

Pub Date: 10/3/2023
Active | In stock




MANY VOICES PRESS

ISBN: 9780991218929
USD $65.00

| CAN $94

UK &pound 57

Pub Date: 9/5/2023
Active | In stock




STEIDL/GORDON PARKS FOUNDATION/RALPH AND FANNY ELLISON CHARITABLE TRUST

ISBN: 9783969991800
USD $60.00

| CAN $84

Pub Date: 4/18/2023
Active | In stock