BOOK FORMAT
Hardcover, 6.5 x 9.5 in. / 456 pgs / 1000 images.
PUBLISHING STATUS
Pub Date 2/1/2010
Out of stock indefinitely
DISTRIBUTION
D.A.P. Exclusive
Catalog: Publisher Backlist
PRODUCT DETAILS
ISBN 9783037781968 TRADE
List Price: $80.00 CDN $107.50
AVAILABILITY
Not available
TERRITORY
NA ONLY
THE FALL 2023 ARTBOOK | D.A.P. CATALOG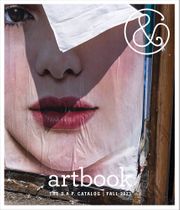 Preview our Fall 2023 catalog, featuring more than 500 new books on art, photography, design, architecture, film, music and visual culture.
&nbsp
&nbsp
Distance and Engagement

Walking, Thinking and Making Landscape

By Alice Foxley.


Gunther Vogt and his landscape designers bring a lot of passion to their research and to their search for ideas for transforming undesigned sites or tracts of land into landscapes. They don t want to depend just on knowledge acquired from books. They venture out into the landscape at all times of the day and year and interrogate what they see there. They make room for art and science in their studies and use the same tools to turn their landscape designs into reality. Most of their "field trips" begin out of curiosity based on something they ve seen, heard, or read. Against this backdrop, they explore, among other things, fortifications in France, the Upper Rhine in Switzerland, and national parks in England. The results of their "field trips," research projects, and practical implementations are collected in this publication. Distance and Engagement takes up where Miniatur und Panorama left off and shows not only what Gunther Vogt is working on but also, and above all, how he works.




STATUS: Out of stock indefinitely.

NAI010 PUBLISHERS

ISBN: 9789462087897
USD $50.00

| CAN $72.5

Pub Date: 12/5/2023
Forthcoming




NAI010 PUBLISHERS

ISBN: 9789462087729
USD $60.00

| CAN $87

Pub Date: 10/3/2023
Active | In stock




ACTES SUD

ISBN: 9782330176051
USD $14.95

| CAN $21.95

UK &pound 12.99

Pub Date: 11/14/2023
Forthcoming




THE NATIONAL BONSAI FOUNDATION

ISBN: 9798218020804
USD $50.00

| CAN $70

UK &pound 43

Pub Date: 3/14/2023
Active | In stock




TURNER

ISBN: 9788418895647
USD $120.00

| CAN $168

Pub Date: 10/31/2023
Forthcoming




VITRA DESIGN MUSEUM

ISBN: 9783945852538
USD $78.00

| CAN $109

Pub Date: 6/13/2023
Active | In stock




LA FáBRICA

ISBN: 9788417769697
USD $45.00

| CAN $61

UK &pound 38

Pub Date: 9/28/2021
Active | In stock




NAI010 PUBLISHERS

ISBN: 9789462086302
USD $45.00

| CAN $61

Pub Date: 8/31/2021
Active | Out of stock




VALIZ

ISBN: 9789493246003
USD $35.00

| CAN $47

Pub Date: 11/23/2021
Active | In stock




SPECTOR BOOKS

ISBN: 9783959054218
USD $45.00

| CAN $61

Pub Date: 5/17/2022
Active | In stock




FONDATION CARTIER POUR L'ART CONTEMPORAIN, PARIS

ISBN: 9782869251656
USD $110.00

| CAN $154

Pub Date: 9/7/2021
Active | In stock




DAMIANI

ISBN: 9788862087391
USD $75.00

| CAN $105

Pub Date: 4/13/2021
Active | Out of stock