BOOK FORMAT
Paperback, 6 x 8.25 in. / 128 pgs.
PUBLISHING STATUS
Pub Date 3/2/1995
Active
DISTRIBUTION
D.A.P. Exclusive
Catalog: SPRING 1995
PRODUCT DETAILS
ISBN 9782906571389 TRADE
List Price: $25.50 CDN $35.00
AVAILABILITY
In stock
TERRITORY
NA LA ASIA AU/NZ AFR ME
THE FALL 2023 ARTBOOK | D.A.P. CATALOG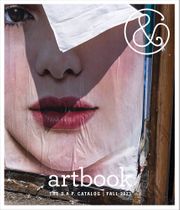 Preview our Fall 2023 catalog, featuring more than 500 new books on art, photography, design, architecture, film, music and visual culture.
&nbsp
&nbsp
Poetics Of Cinema

By Raul Ruiz.


Chilean filmmaker Raoul Ruiz is the author of some 100 feature-length films, along with numerous plays and multi-media installations. In Poetics of Cinema, Ruiz takes a fresh approach to the major themes haunting our audio-visual civilization: the filmic unconscious, questions of utopia, the inter-contamination of images, the art of the copy, the relations between artistic practices and institutions. Based on a series of lectures given recently at Duke University in North Carolina, Poetics of Cinema develops an acerbically witty critique of the reigning codes of cinematographic narration, principally derived from the dramatic theories set forth by Aristotle's Poetics and characterized by Ruiz as the "central-conflict theory." Ruiz's impressive knowledge of theology, philosophy, literature and the visual arts never outstrips his powerful imagination. Poetics of Cinema not only offers a singularly pertinent analysis of the seventh art, but also shows us an entirely new way of writing and thinking about images.


Free Shipping

UPS GROUND IN THE CONTINENTAL U.S.
FOR CONSUMER ONLINE ORDERS

DELMONICO BOOKS/ACADEMY MUSEUM OF MOTION PICTURES

ISBN: 9781636810607
USD $39.95

| CAN $57.95

UK &pound 35

Pub Date: 11/28/2023
Forthcoming




DAMIANI

ISBN: 9788862088046
USD $59.95

| CAN $85.95

Pub Date: 10/17/2023
Active | In stock




BLACKSTAR PROJECTS/INSTITUTE OF CONTEMPORARY ART, UNIVERSITY OF PENNSYLVANIA

ISBN: 9780884541578
USD $60.00

| CAN $87

UK &pound 54

Pub Date: 10/3/2023
Active | In stock




MOUSSE PUBLISHING

ISBN: 9788867495603
USD $60.00

| CAN $84

Pub Date: 4/4/2023
Active | Out of stock




MOUSSE PUBLISHING

ISBN: 9788867495245
USD $40.00

| CAN $55

Pub Date: 1/24/2023
Active | In stock




PRIMARY INFORMATION

ISBN: 9781737797968
USD $20.00

| CAN $28

Pub Date: 5/16/2023
Active | In stock




STEIDL/SCOTIABANK PHOTOGRAPHY AWARD

ISBN: 9783969990735
USD $65.00

| CAN $91

Pub Date: 1/10/2023
Active | In stock




SPECTOR BOOKS

ISBN: 9783959056113
USD $45.00

| CAN $63

Pub Date: 5/30/2023
Active | In stock




SKIRA PARIS

ISBN: 9782370741929
USD $35.00

| CAN $49

Pub Date: 11/21/2023
Forthcoming




LA FáBRICA

ISBN: 9788418934452
USD $35.00

| CAN $49

UK &pound 30

Pub Date: 7/11/2023
Active | In stock




DELMONICO BOOKS/ACADEMY MUSEUM OF MOTION PICTURES

ISBN: 9781636810195
USD $75.00

| CAN $102

UK &pound 60

Pub Date: 6/20/2023
Active | In stock




DIS VOIR

ISBN: 9782381620046
USD $24.95

| CAN $33.95

Pub Date: 3/1/2022
Active | In stock