BOOK FORMAT
Hardcover, 9 x 11 in. / 224 pgs / 224 color.
PUBLISHING STATUS
Pub Date 9/25/2007
Out of stock indefinitely
DISTRIBUTION
D.A.P. Exclusive
Catalog: Publisher Backlist
PRODUCT DETAILS
ISBN 9788861300262 TRADE
List Price: $29.95 CDN $37.50
AVAILABILITY
Not available
TERRITORY
NA LA
THE FALL 2023 ARTBOOK | D.A.P. CATALOG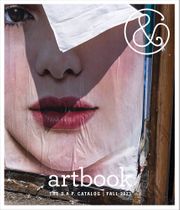 Preview our Fall 2023 catalog, featuring more than 500 new books on art, photography, design, architecture, film, music and visual culture.
&nbsp
&nbsp
Cartier 1899-1949

The Journey of a Style

By Nuno Vassallo e Silva, Maria Fernanda Passos Leite, Judy Rudoe, Come Remy.


The glory of classic Cartier jewelry is exhibited through fifty years worth of designs shown in this exhibition catalog. It shows how surprising the First Cartiers were, in two clear ways: first, art nouveau elements are almost totally absent. Instead there is a singular reinterpretation of the neoclassical vocabulary: floral motifs, acanthus scrolls, and garlands or drops. Care for detail in these architectural motifs–often in three dimensions–is paramount. At the same time, Cartier introduced the use of platinum for the mounts. This metal was more solid and more luminous but also harder to work. It required a revolution in setting techniques as well as new tools and underlying techniques. Layer by layer, these foundation designs raised Cartier to the position of visionary and pioneer.Specialists, collectors, fans of Cartier objects, and those who love decorative arts will discover a surprising new view of Cartier in this major catalog.




Nuno Vassallo e Silva is deputy-director of the Calouste Gulbenkian Museum in Lisbon. Maria Fernanda Passos Leite is chief curator for the Textile and René Lalique Collections at the Calouste Gulbenkian Museum. Judy Rudoe, an associate at The British Museum is a historian of the decorative arts and the author of several articles, books, and catalogs on decorative arts. Come Remy is a specialist in 20th-century decorative arts, and an expert on behalf of sales committees and insurance companies.

STATUS: Out of stock indefinitely.

STEIDL

ISBN: 9783969992111
USD $175.00

| CAN $255

Pub Date: 12/12/2023
Active | In stock




SILVANA EDITORIALE/QATAR MUSEUMS

ISBN: 9788836654499
USD $85.00

| CAN $123

Pub Date: 12/19/2023
Active | In stock




SILVANA EDITORIALE

ISBN: 9788836653768
USD $45.00

| CAN $65

Pub Date: 10/31/2023
Active | In stock




BAGGU CORPORATION

ISBN: 9798218017798
USD $65.00

| CAN $90

UK &pound 57

Pub Date: 12/6/2022
Active | In stock




MOUSSE PUBLISHING

ISBN: 9788867496181
USD $55.00

| CAN $77

Pub Date: 4/4/2023
Active | In stock




LARS MüLLER PUBLISHERS

ISBN: 9783037787076
USD $88.00

| CAN $123

Pub Date: 12/6/2022
Active | In stock




NAI010 PUBLISHERS

ISBN: 9789462087170
USD $45.00

| CAN $63

Pub Date: 6/21/2022
Active | In stock




LARS MüLLER PUBLISHERS

ISBN: 9783037787007
USD $50.00

| CAN $69

Pub Date: 1/24/2023
Active | In stock




DELMONICO BOOKS/MUSEUM OF CONTEMPORARY ART CHICAGO

ISBN: 9781636810744
USD $79.95

| CAN $104.95

UK &pound 67.99

Pub Date: 8/9/2022
Active | In stock




SILVANA EDITORIALE

ISBN: 9788836650354
USD $55.00

| CAN $76

Pub Date: 6/7/2022
Active | In stock




DELMONICO BOOKS/LOS ANGELES COUNTY MUSEUM OF ART

ISBN: 9781636810188
USD $49.95

| CAN $67.95

UK &pound 39.99

Pub Date: 5/10/2022
Active | In stock




EDITION PATRICK FREY

ISBN: 9783907236239
USD $70.00

| CAN $101.5

Pub Date: 11/7/2023
Active | In stock