BOOK FORMAT
Paperback, 8.75 x 10.75 in. / 200 pgs / 150 color.
PUBLISHING STATUS
Pub Date 9/26/2017
Active
DISTRIBUTION
D.A.P. Exclusive
Catalog: SPRING 2018 p. 162
PRODUCT DETAILS
ISBN 9788836635825 TRADE
List Price: $35.00 CDN $47.50
AVAILABILITY
Out of stock
TERRITORY
NA LA ASIA AU/NZ AFR ME
EXHIBITION SCHEDULE
Grasse, France
Musèe International de la Perfumerie, 05/17/17–10/01/17
THE FALL 2023 ARTBOOK | D.A.P. CATALOG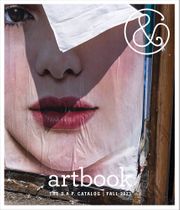 Preview our Fall 2023 catalog, featuring more than 500 new books on art, photography, design, architecture, film, music and visual culture.
&nbsp
&nbsp
Christian Dior: The Spirit of Perfumes

Text by Olivier Quiquempois, Grègory Couderc, Cindy Levinspuhl, Vincent Leret, Elisabeth De Feydeau, Frederic Bourdelier, Edomond Roudnitska, Jean-Baptiste Pisano. Interviews by Lucienne Rostagno, Fracois Demachy.


This volume showcases the perfumes of Christian Dior against the backdrop of his life—the Belle Epoque of his youth, the "Roaring Twenties" of his young adulthood and the postwar period of his success as a fashion designer and perfumer. From 1946, before his first collection had even been debuted, Dior was interested in perfume, launching the iconic Miss Dior fragrance (along with the perfumer Paul Vacher) in 1947, and later gaining great success with fragrances such as Diorissimo, Eau Sauvage, Poison and J'Adore.




Featured image is reproduced from 'Christian Dior: The Spirit of Perfumes.'

STATUS: Out of stock

Temporarily out of stock pending additional inventory.

STEIDL

ISBN: 9783969992111
USD $175.00

| CAN $255

Pub Date: 11/3/2023
Forthcoming




SILVANA EDITORIALE/QATAR MUSEUMS

ISBN: 9788836654499
USD $85.00

| CAN $123

Pub Date: 11/7/2023
Forthcoming




SILVANA EDITORIALE

ISBN: 9788836653768
USD $45.00

| CAN $65

Pub Date: 10/31/2023
Forthcoming




BAGGU CORPORATION

ISBN: 9798218017798
USD $65.00

| CAN $90

UK &pound 57

Pub Date: 12/6/2022
Active | In stock




MOUSSE PUBLISHING

ISBN: 9788867496181
USD $55.00

| CAN $77

Pub Date: 4/4/2023
Active | In stock




LARS MüLLER PUBLISHERS

ISBN: 9783037787076
USD $88.00

| CAN $123

Pub Date: 12/6/2022
Active | In stock




NAI010 PUBLISHERS

ISBN: 9789462087170
USD $45.00

| CAN $63

Pub Date: 6/21/2022
Active | In stock




LARS MüLLER PUBLISHERS

ISBN: 9783037787007
USD $50.00

| CAN $69

Pub Date: 1/24/2023
Active | In stock




DELMONICO BOOKS/MUSEUM OF CONTEMPORARY ART CHICAGO

ISBN: 9781636810744
USD $79.95

| CAN $104.95

UK &pound 67.99

Pub Date: 8/9/2022
Active | In stock




SILVANA EDITORIALE

ISBN: 9788836650354
USD $55.00

| CAN $76

Pub Date: 6/7/2022
Active | In stock




DELMONICO BOOKS/LOS ANGELES COUNTY MUSEUM OF ART

ISBN: 9781636810188
USD $49.95

| CAN $67.95

UK &pound 39.99

Pub Date: 5/10/2022
Active | In stock




EDITION PATRICK FREY

ISBN: 9783907236239
USD $70.00

| CAN $101.5

Pub Date: 11/21/2023
Forthcoming