BOOK FORMAT
Hardcover, 13.75 x 11 in. / 160 pgs / illustrated throughout.
PUBLISHING STATUS
Pub Date 3/22/2016
Active
DISTRIBUTION
D.A.P. Exclusive
Catalog: SPRING 2016 p. 169
PRODUCT DETAILS
ISBN 9782330057602 TRADE
List Price: $50.00 CDN $67.50 GBP £44.00
AVAILABILITY
Out of stock
TERRITORY
WORLD excl UK FR BE CH
EXHIBITION SCHEDULE
Greenwich, CT
Bruce Museum of Arts and Science, 01/09/16–03/13/16

Paris, France
Museum of Natural History, Spring 2016
THE FALL 2023 ARTBOOK | D.A.P. CATALOG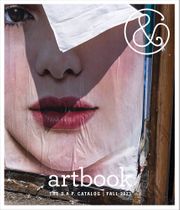 Preview our Fall 2023 catalog, featuring more than 500 new books on art, photography, design, architecture, film, music and visual culture.
&nbsp
&nbsp
Fierce and Fragile: Big Cats in the Art of Robert Dallet

Text by Alan Rabinowitz, Dominique Baqué, Nadine Coleno.


In keeping with Hermès' theme for 2016, "Nature at a Gallop," this album is devoted to the work of Robert Dallet (1923–2006). Dallet, a French painter and illustrator, devoted his life to the representation of wildlife, especially the beauty of big cats. This work presents a previously unpublished selection of watercolors and sketches, paying tribute to the talent and sensitivity of an animal painter adopted by Hermès. The account is also an act of defiance against the gradual disappearance of a threatened world. Professor Alan Rabinowitz, Director of the Panthera Corporation in New York, looks at Robert Dallet's work from a zoological perspective; Dominique Baqué, a professor at Université Paris VIII, examines its place in the history of Western animal painting; and the writer Nadine Coleno looks at the encounter between the artist and Hermès, which gave birth to over 20 beautiful silk prints.


STATUS: Out of stock

Temporarily out of stock pending additional inventory.

STEIDL

ISBN: 9783969992111
USD $175.00

| CAN $255

Pub Date: 12/12/2023
Active | In stock




SILVANA EDITORIALE/QATAR MUSEUMS

ISBN: 9788836654499
USD $85.00

| CAN $123

Pub Date: 12/19/2023
Active | In stock




SILVANA EDITORIALE

ISBN: 9788836653768
USD $45.00

| CAN $65

Pub Date: 10/31/2023
Active | In stock




BAGGU CORPORATION

ISBN: 9798218017798
USD $65.00

| CAN $90

UK &pound 57

Pub Date: 12/6/2022
Active | In stock




MOUSSE PUBLISHING

ISBN: 9788867496181
USD $55.00

| CAN $77

Pub Date: 4/4/2023
Active | In stock




LARS MüLLER PUBLISHERS

ISBN: 9783037787076
USD $88.00

| CAN $123

Pub Date: 12/6/2022
Active | In stock




NAI010 PUBLISHERS

ISBN: 9789462087170
USD $45.00

| CAN $63

Pub Date: 6/21/2022
Active | In stock




LARS MüLLER PUBLISHERS

ISBN: 9783037787007
USD $50.00

| CAN $69

Pub Date: 1/24/2023
Active | In stock




DELMONICO BOOKS/MUSEUM OF CONTEMPORARY ART CHICAGO

ISBN: 9781636810744
USD $79.95

| CAN $104.95

UK &pound 67.99

Pub Date: 8/9/2022
Active | In stock




SILVANA EDITORIALE

ISBN: 9788836650354
USD $55.00

| CAN $76

Pub Date: 6/7/2022
Active | In stock




DELMONICO BOOKS/LOS ANGELES COUNTY MUSEUM OF ART

ISBN: 9781636810188
USD $49.95

| CAN $67.95

UK &pound 39.99

Pub Date: 5/10/2022
Active | In stock




EDITION PATRICK FREY

ISBN: 9783907236239
USD $70.00

| CAN $101.5

Pub Date: 11/7/2023
Active | In stock