BOOK FORMAT
Hardcover, 9 x 10.5 in. / 144 pgs / 120 color.
PUBLISHING STATUS
Pub Date 11/9/2021
Active
DISTRIBUTION
D.A.P. Exclusive
Catalog: FALL 2021 p. 16
PRODUCT DETAILS
ISBN 9781912520435 TRADE
List Price: $45.00 CDN $60.00
AVAILABILITY
Out of stock
TERRITORY
NA ONLY
EXHIBITION SCHEDULE
Fort Worth, TX
The Modern Art Museum of Fort Worth, 11/07/21–01/30/22

Hartford, CT
The Wadsworth Atheneum Museum of Art, 02/24/22–06/05/22

London, UK
Royal Academy of Arts, 07/16/22–10/16/22
THE FALL 2023 ARTBOOK | D.A.P. CATALOG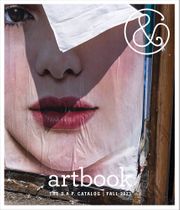 Preview our Fall 2023 catalog, featuring more than 500 new books on art, photography, design, architecture, film, music and visual culture.
&nbsp
&nbsp
Milton Avery

Text by Edith Devaney, Erin Monroe, Marla Price, Waqas Wajahat.


An essential overview of the beloved master colorist and pioneer of American modernism

Born in 1885 to a working-class family in Connecticut, Milton Avery left school at 16 to work in a factory. Intending to study lettering but soon transferring to painting, he attended evening school for 15 years before moving to New York in the 1920s to pursue a career as a painter.
Although he never identified with a particular movement, Avery was a sociable member of the New York art scene. He became a figure of considerable influence for a younger generation of American artists, including Mark Rothko, Adolph Gottlieb and Barnett Newman. His talent was praised by Rothko, who said of his work that "the poetry penetrated every pore of the canvas to the last touch of the brush."
With more than 100 color reproductions, this volume is the first overview of Avery's pioneering work in many years. Edith Devaney introduces Avery and his work, while Erin Monroe looks at Avery's early years in Hartford, and Marla Price examines Matisse's influence upon his art. A conversation with the artist's daughter March Avery Cavanaugh and an illustrated chronology by Isabella Boorman complete the book.
Milton Avery (1885–1965) was born in upstate New York and studied at the Connecticut League of Art Students and the Art Society in Hartford before moving to Manhattan, where he began his career, in 1925. His works are in museum collections worldwide, including the National Gallery of Art, Tate, the Museum of Modern Art, New York and Los Angeles County Museum of Art.




ABOVE: "Beach Blankets," 1960⁠. Oil on canvas, 136.2 × 181.9 cm⁠ (535/8 × 715/8 inches)⁠. Wichita Art Museum. Gift of Marian⁠ and S. O. Beren, Wichita, Kansas.

PRAISE AND REVIEWS

Guardian

Jonathan Jones

Makes it apparent that Avery was not merely a predecessor of this great art movement, or even its godparent. He is a true abstract expressionist who happens not to "veil" the imagery.

STATUS: Out of stock

Temporarily out of stock pending additional inventory.

CORY REYNOLDS | DATE 7/22/2022

"Little Fox River" (1942) is reproduced from Milton Avery, published to accompany the Royal Academy's "brilliant" exhibition on the "experimental dreamer whose sublime landscapes and beach scenes paved the way for Rothko, Pollock and Newman," according to a recent review in the Guardian. Of Avery's beach scenes, essayist Edith Devaney writes, "Of the sixty or so oil paintings Avery created in Provincetown or based on Provincetown sketches, only five or six contain human figures. The seascape is transformed into areas of thin washes of oil paint, often with little or no visible brushwork. Many of these works… are brilliant abstract treatments of nature, their subjects unidentifiable without their titles."


IMAGE CREDIT: "Little Fox River," 1942, oil on canvas, 91.8 × 122.2 cm (361/8 × 481/8 inches), Collection Neuberger Museum of Art, Purchase College, State University of New York. Gift of Roy R. Neuberger.


continue to blog

ART BOOKS & MUSEUM EXHIBITION CATALOGS: FORTHCOMING AND RECENT RELEASES

THE MUSEUM OF MODERN ART, NEW YORK

ISBN: 9781633451506
USD $75.00

| CAN $108.5

Pub Date: 10/3/2023
Active | In stock




GREGORY R. MILLER & CO./BALTIMORE MUSEUM OF ART/SAINT LOUIS ART MUSEUM

ISBN: 9781941366547
USD $55.00

| CAN $79

UK &pound 49

Pub Date: 6/27/2023
Active | In stock




GLENSTONE MUSEUM

ISBN: 9798987425411
USD $70.00

| CAN $101.5

UK &pound 62

Pub Date: 1/9/2024
Forthcoming




LOS ANGELES COUNTY MUSEUM OF ART

ISBN: 9781636810799
USD $85.00

| CAN $123

UK &pound 76

Pub Date: 7/4/2023
Active | In stock




J&L BOOKS/MAGIC HOUR PRESS

ISBN: 9780999365557
USD $45.00

| CAN $65

UK &pound 40

Pub Date: 9/12/2023
Active | In stock




DELMONICO BOOKS/BUFFALO AKG ART MUSEUM

ISBN: 9781636811017
USD $75.00

| CAN $108.5

UK &pound 65

Pub Date: 10/31/2023
Forthcoming




LUDION/D.A.P.

ISBN: 9789493039759
USD $125.00

| CAN $181

Pub Date: 11/19/2023
Forthcoming




GUGGENHEIM MUSEUM PUBLICATIONS

ISBN: 9780892075638
USD $65.00

| CAN $94

UK &pound 57

Pub Date: 12/12/2023
Forthcoming




DELMONICO BOOKS/BIG NDN PRESS

ISBN: 9781636811024
USD $75.00

| CAN $108.5

UK &pound 67

Pub Date: 8/22/2023
Active | Out of stock




DELMONICO BOOKS/NASHER SCULPTURE CENTER

ISBN: 9781636811109
USD $59.95

| CAN $85.95

UK &pound 48

Pub Date: 11/21/2023
Forthcoming




ROYAL ACADEMY OF ARTS

ISBN: 9781912520411
USD $50.00

| CAN $72.5

Pub Date: 12/5/2023
Forthcoming




RADIUS BOOKS

ISBN: 9781955161107
USD $65.00

| CAN $94

UK &pound 57

Pub Date: 12/5/2023
Forthcoming