BOOK FORMAT
Slipcased, 2 Volumes, 9.5 x 11 in. / 700 pgs / 1000 color.
PUBLISHING STATUS
Pub Date 4/1/2008
Out of print
DISTRIBUTION
D.A.P. Exclusive
Catalog: SPRING 2008 p. 157
PRODUCT DETAILS
ISBN 9780979415319 TRADE
List Price: $95.00 CDN $115.00
AVAILABILITY
Not available
TERRITORY
NA LA EUR ASIA AU/NZ AFR ME
EXHIBITION SCHEDULE
Ridgefield, Connecticut
The Aldrich Museum of Contemporary Art, 03/09/08-08/31/08

New York
Clementine Gallery, April 2008
THE FALL 2023 ARTBOOK | D.A.P. CATALOG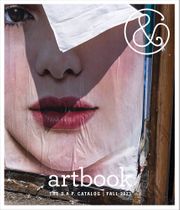 Preview our Fall 2023 catalog, featuring more than 500 new books on art, photography, design, architecture, film, music and visual culture.
&nbsp
&nbsp
Gary Panter

Foreword by Mike Kelley. Text by Robert Storr, Doug Harvey, Edwin Pouncy, Richard Gehr, Dan Nadel, Karrie Jacobs, Bryon Coley.


An intimate look at the work and life of a legendary artist. Gary Panter has been one of the most influential figures in visual culture since the mid-1970s. From his era-defining punk graphics to his cartoon icon Jimbo to his visionary design for Pee-wee's Playhouse, he has left his mark on every medium he's touched. Working in close collaboration with the artist, PictureBox has assembled the definitive volume on Panter's work from the early 1970s to the present. This monumental, slipcased set is split into two 350-page volumes. The first is a comprehensive monograph featuring over 700 images of paintings, drawings, sculptures, posters and comics, alongside essays by Robert Storr, Mike Kelley, Richard Klein, Richard Gehr, Karrie Jacobs and Byron Coley, as well a substantial commentary by the artist himself. The second volume features a selection from Panter's sketchbooks--the site of some of his most audacious work--most of which has never been published in any form.
A three-time Emmy Award-winner for his production design on Pee-wee's Playhouse and the recipient of the 2000 Chrysler Award for Design Excellence, graphic artist Gary Panter has drawn inspiration from diverse vernacular and traditional art arenas over the course of the past four decades. Closely associated with the underground comics and music scenes on both coasts, he is responsible for designing the Screamers iconic 1970s poster, many record covers for Frank Zappa, the Red Hot Chili Peppers and The Residents and the ongoing comic character Jimbo. Most recently Panter has performed psychedelic light shows at the Hirshhorn Museum in Washington, D.C. and at New York's Anthology Film Archives. He was a featured artist in the major 2006-2007 touring exhibition, Masters of American Comics.


PIONEER WORKS

ISBN: 9781945711152
USD $20.00

| CAN $27.5

UK &pound 16

Pub Date: 1/4/2022
Active | In stock




PIONEER WORKS PRESS

ISBN: 9781945711107
USD $25.00

| CAN $34.95

UK &pound 22

Pub Date: 10/8/2019
Active | In stock




VERLAG FüR MODERNE KUNST

ISBN: 9783903269323
USD $35.00

| CAN $39.95

Pub Date: 5/21/2019
Active | In stock




DIS VOIR

ISBN: 9782914563901
USD $24.00

| CAN $33

Pub Date: 10/23/2018
Active | In stock




PICTUREBOX

ISBN: 9781939799128
USD $19.95

| CAN $27.95

UK &pound 17

Pub Date: 11/30/2013
Active | In stock




PICTUREBOX

ISBN: 9781939799081
USD $22.95

| CAN $32

UK &pound 19.99

Pub Date: 11/30/2013
Active | In stock




PICTUREBOX

ISBN: 9781939799104
USD $19.95

| CAN $27.95

UK &pound 17

Pub Date: 10/31/2013
Active | In stock




PICTUREBOX

ISBN: 9780982632741
USD $19.95

| CAN $27.95

UK &pound 17

Pub Date: 5/31/2013
Active | In stock




PICTUREBOX

ISBN: 9780983719960
USD $19.95

| CAN $27.95

UK &pound 17

Pub Date: 10/31/2012
Active | In stock




PICTUREBOX

ISBN: 9780984589272
USD $32.95

| CAN $43.95

UK &pound 28.99

Pub Date: 1/31/2012
Active | In stock




PICTUREBOX

ISBN: 9780982094761
USD $18.00

| CAN $25.5

UK &pound 16

Pub Date: 12/31/2010
Active | Out of stock




WEXNER CENTER FOR THE ARTS

ISBN: 9781881390466
USD $24.95

| CAN $33.95

UK &pound 22

Pub Date: 7/1/2008
Active | In stock