BOOK FORMAT
Paperback, 4.5 x 7 in. / 88 pgs / 1 color / 4 bw.
PUBLISHING STATUS
Pub Date 11/21/2017
Out of print
DISTRIBUTION
D.A.P. Exclusive
Catalog: FALL 2017 p. 83
PRODUCT DETAILS
ISBN 9781939663320 TRADE
List Price: $14.95 CDN $21.00 GBP £12.99
AVAILABILITY
Not available
TERRITORY
WORLD
THE FALL 2023 ARTBOOK | D.A.P. CATALOG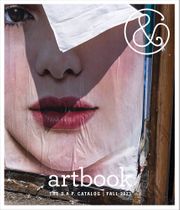 Preview our Fall 2023 catalog, featuring more than 500 new books on art, photography, design, architecture, film, music and visual culture.
An engineer by trade, Benet brings his knowledge of building construction to bear on Painter Jan Bruegel's creation, examining the archways, pillars, windows, and the painter's meticulously depicted chaos

THE AUTHOR: Juan Benet ( 1927-1993) a Spanish Avant Garde writer much admired in Europe but little translated into English. On the author's death, The New York Times ran an obituary for him, comparing his stature in Spain to that of William Faulkner in the United States, James Joyce in Ireland, and Marcel Proust in France.
THE BOOK: two essays, the first a meditation on Bruegel's famous painting of the Tower of Babel (the first painting in European art to feature a building as a protagonist) and the second an essay on "the dual nature of the spy."
This is the first translation of the book into English. Book will include a foldout reproduction of the painting in question for reader's reference.
QUOTE: Even when overcome by the recollection of other more troubling and dramatic paintings, what visitor to the Kunsthistorisches Museum in Vienna can forget the impression produced by Brueghel's Construction of the Tower of Babel?
&nbsp
&nbsp
The Construction of the Tower of Babel

By Juan Benet. Translation and introduction by Adrian Nathan West.


Juan Benet's penultimate book, The Construction of the Tower of Babel brings together two essays that testify to the multiplicity of the author's interests, both personal and professional.

The titular essay is a meditation on Pieter Bruegel the Elder's 1563 painting of the Tower of Babel: the first painting in European art history to feature a building as a protagonist. An engineer by trade, Benet brings his knowledge of building construction to bear on Bruegel's creation, examining the archways, pillars, windows and the painter's meticulously depicted chaos at the heart of the edifice's centuries-long execution. An unusual analysis of architectural hubris and the linguistic myth that gave rise to it, Benet's essay builds its own linguistic telescoping structure that could be described as an "architextual" discourse on the madness of the unending project.

Also included is "On the Necessity of Treason" (a theme of particular interest to Benet, whose father was shot by Republican forces during the Spanish Civil War, and whose brother was forced to escape to France, exiled for his Republican sympathies). Benet considers the essentially dual nature of the spy and the curious World War II cases of Julius Norke and William Joyce (Lord Haw-Haw) to conclude that, within the order of the State, the traitor is not only necessary, but welcome.

A civil engineer by profession, Spanish writer Juan Benet (1927–93) began writing to pass the long nights of solitude he spent on construction sites in León and Asturias. He self-published his first novel, You Will Never Amount to Anything, in 1961. In 1967, he won the Biblioteca Breve Prize for his novel A Meditation.




PRAISE AND REVIEWS

Javier Marias

His body of work, I have said on many occasions, seems to me the most important in Spain in the second half of the twentieth century. His work as a novelist and also his work as a literary essayist. Indeed, I would go so far as to say that as a literary essayist, he has very few peers.

Enrique Vila-Matas

Juan Benet is one of the greatest Spanish writers of the century. Perhaps he did not belong to the avant-garde, as has been said so often, but was instead, purely and simply, an ingenious custodian of inspiration and style as they pertain to our literature. He follows behind us now, as if under an invisible weight, dragging his tombstone . . . I believe his influence in the Spanish literature of today is undeniable, but it is an atypical influence, for he is inimitable.

DANCING FOXES PRESS/AMANT

ISBN: 9781954947054
USD $32.00

| CAN $45

UK &pound 27

Pub Date: 11/7/2023
Forthcoming




DABA

ISBN: 9781734681789
USD $20.00

| CAN $28

UK &pound 17

Pub Date: 8/29/2023
Active | In stock




WAKEFIELD PRESS

ISBN: 9781939663900
USD $15.95

| CAN $21.95

Pub Date: 7/4/2023
Active | In stock




WAKEFIELD PRESS

ISBN: 9781939663894
USD $14.95

| CAN $19.95

UK &pound 12.99

Pub Date: 6/27/2023
Active | In stock




WAKEFIELD PRESS

ISBN: 9781939663832
USD $12.95

| CAN $17.95

UK &pound 10.99

Pub Date: 11/21/2023
Forthcoming




PRIMARY INFORMATION

ISBN: 9781737797944
USD $40.00

| CAN $56

Pub Date: 4/11/2023
Active | In stock




SIGLIO/RIVERS INSTITUTE/CAAM

ISBN: 9781938221330
USD $45.00

| CAN $63

UK &pound 39

Pub Date: 4/18/2023
Active | In stock




PRIMARY INFORMATION

ISBN: 9781736534663
USD $16.00

| CAN $21

Pub Date: 10/18/2022
Active | In stock




WAKEFIELD PRESS

ISBN: 9781939663849
USD $11.95

| CAN $14.95

UK &pound 9.99

Pub Date: 8/30/2022
Active | In stock




LUCIA|MARQUAND

ISBN: 9781646570249
USD $49.95

| CAN $67.95

UK &pound 47

Pub Date: 7/12/2022
Active | In stock




PRIMARY INFORMATION

ISBN: 9781734489781
USD $16.00

| CAN $22

Pub Date: 4/13/2021
Active | In stock




KAYA PRESS

ISBN: 9781885030719
USD $19.95

| CAN $27.95

UK &pound 17.5

Pub Date: 5/25/2021
Active | In stock