BOOK FORMAT
Cloth, 10 x 13 in. / 239 pgs / illustrated throughout.
PUBLISHING STATUS
Pub Date 9/15/2015
Active
DISTRIBUTION
D.A.P. Exclusive
Catalog: Publisher Backlist
PRODUCT DETAILS
ISBN 9781907533921 TRADE
List Price: $39.95 CDN $55.00
AVAILABILITY
In stock
THE FALL 2023 ARTBOOK | D.A.P. CATALOG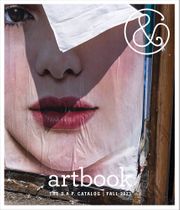 Preview our Fall 2023 catalog, featuring more than 500 new books on art, photography, design, architecture, film, music and visual culture.
&nbsp
&nbsp
Le Corbusier: The Chapel of Notre-Dame Du Haut at Ronchamp

Contributions by Maria Antoinetta Crippa.


Le Corbusier s Chapel of Notre Dame du Haut is one of the most unique and surprising religious buildings of the 20th century. In Ronchamp, eastern France, Le Corbusier built his masterpiece on the site of a church destroyed in World War II which itself took the place of a fourth-century Christian chapel and transformed an ancient pilgrimage site into a dramatic work of modern art. In this insightful and gorgeously illustrated volume, Maria Antoinetta Crippa and Francoise Causse explore the reasons Le Corbusier, one of modern architecture s most famous exponents of urbanism, created an ethereal space of worship on a remote hill in the French countryside. Putting the chapel into historical context and exploring the controversies that surround it, the book also features stunning new photographs that capture the genius of Le Corbusier s design.


Free Shipping

UPS GROUND IN THE CONTINENTAL U.S.
FOR CONSUMER ONLINE ORDERS

SKIRA

ISBN: 9788857250106
USD $60.00

| CAN $87

Pub Date: 12/26/2023
Forthcoming




SKIRA

ISBN: 9788857250090
USD $60.00

| CAN $87

Pub Date: 12/26/2023
Forthcoming




LARS MüLLER PUBLISHERS

ISBN: 9783037787267
USD $30.00

| CAN $43.5

Pub Date: 1/9/2024
Forthcoming




DELMONICO BOOKS

ISBN: 9781636811123
USD $85.00

| CAN $123

UK &pound 75

Pub Date: 9/5/2023
Active | In stock




SILVANA EDITORIALE/QATAR MUSEUMS

ISBN: 9788836653102
USD $55.00

| CAN $77

Pub Date: 5/30/2023
Active | In stock




SILVANA EDITORIALE

ISBN: 9788836650477
USD $60.00

| CAN $84

Pub Date: 11/15/2022
Active | In stock




NAI010 PUBLISHERS

ISBN: 9789462087439
USD $55.00

| CAN $76

Pub Date: 2/28/2023
Active | Out of stock




VITRA DESIGN MUSEUM

ISBN: 9783945852552
USD $49.95

| CAN $69.95

Pub Date: 2/14/2023
Active | In stock




MOUSSE PUBLISHING

ISBN: 9788867495283
USD $10.00

| CAN $14

Pub Date: 4/4/2023
Active | In stock




SPECTOR BOOKS

ISBN: 9783959056205
USD $40.00

| CAN $56

Pub Date: 9/26/2023
Active | In stock




WASMUTH & ZOHLEN

ISBN: 9783803023834
USD $39.95

| CAN $55.95

Pub Date: 12/5/2023
Forthcoming




STRANDBERG PUBLISHING

ISBN: 9788794102551
USD $70.00

| CAN $98

Pub Date: 3/14/2023
Active | In stock