BOOK FORMAT
Boxed, postcards, 3.75 x 5.75 in. / 8 tritone.
PUBLISHING STATUS
Pub Date 3/1/2000
Active
DISTRIBUTION
D.A.P. Exclusive
Catalog: Publisher Backlist
PRODUCT DETAILS
ISBN 9780871300607 SDNR50
List Price: $25.00 CDN $34.95 GBP £22.00
AVAILABILITY
In stock
TERRITORY
WORLD
THE FALL 2023 ARTBOOK | D.A.P. CATALOG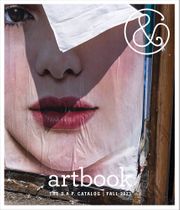 Preview our Fall 2023 catalog, featuring more than 500 new books on art, photography, design, architecture, film, music and visual culture.
&nbsp
&nbsp
Walker Evans: A Gallery of Postcards

Text by Jeff L. Rosenheim.


Documenting Walker Evans's lifelong fascination with the picture postcard

The eight scrupulously tritone dry-trap printed postcards that make up A Gallery of Postcards were originally produced by Walker Evans in 1936 by contact printing sections of his 8 x 10-inch negatives onto the smaller Kodak gelatin silver postcard stock. This edition comes with an essay by Jeff L. Rosenheim, curator of The Metropolitan Museum of Art's 2000 Walker Evans exhibition, from which these postcards are drawn. "Like a poet refining an idea word by word, Evans often clarified and intensified the meanings of his pictures by trimming his prints just slightly to present the leanest possible image," Rosenheim writes. "With the postcards he took that impulse to another level. Evans was a master of the edge and one of the mediums greatest precisionists."




Free Shipping

UPS GROUND IN THE CONTINENTAL U.S.
FOR CONSUMER ONLINE ORDERS

STEIDL

ISBN: 9783969990070
USD $65.00

| CAN $88

Pub Date: 5/24/2022
Active | Out of stock




EAKINS PRESS FOUNDATION

ISBN: 9780871300782
USD $24.95

| CAN $34.95

UK &pound 22

Pub Date: 5/21/2019
Active | In stock




D.A.P./KOENIG

ISBN: 9781938922947
USD $50.00

| CAN $67.5

Pub Date: 3/22/2016
Active | In stock




STEIDL

ISBN: 9783869302591
USD $65.00

| CAN $87

Pub Date: 10/31/2014
Active | In stock




THE MUSEUM OF MODERN ART, NEW YORK

ISBN: 9780870708350
USD $45.00

| CAN $62

Pub Date: 8/31/2012
Active | In stock




EAKINS PRESS FOUNDATION

ISBN: 9780871300577
USD $125.00

| CAN $170

UK &pound 115

Pub Date: 3/1/2015
Active | Out of stock




EAKINS PRESS FOUNDATION

ISBN: 9780871300607
USD $25.00

| CAN $34.95

UK &pound 22

Pub Date: 3/1/2000
Active | In stock