BOOK FORMAT
Paperback, 7 x 8.75 in. / 84 pgs/ illustrated throughout.
PUBLISHING STATUS
Pub Date 4/25/2017
Active
DISTRIBUTION
D.A.P. Exclusive
Catalog: Publisher Backlist
PRODUCT DETAILS
ISBN 9789491714702 TRADE
List Price: $25.00 CDN $34.50
AVAILABILITY
Out of stock
TERRITORY
NA LA ME
THE FALL 2023 ARTBOOK | D.A.P. CATALOG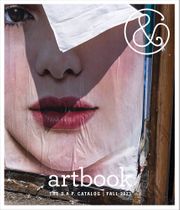 Preview our Fall 2023 catalog, featuring more than 500 new books on art, photography, design, architecture, film, music and visual culture.
&nbsp
&nbsp
Vermeer's Little Street

A View of the Penspoort in Delft

Text by Frans Grijzenhout.


This book describes an incredible detective story: the story of the exact location of Vermeer's famous "Little Street" which has occupied art historians for centuries. Executed circa 1657–58, and depicting a quiet street, typical of a Dutch Golden Age town, this painting is one of Vermeer's most beloved. The location of the street, however, has always been a mystery. Did Vermeer paint his own house, a view of someone else's house, or did he invent the composition? Frans Grijzenhout, Professor of Art History at the University of Amsterdam, consulted 17th-century records that had never before been used for this purpose, which clearly indicate the site of the street. (It is Vlamingstraat in Delft, at the point where the present-day numbers 40 and 42 stand.) Grijzenhout's story made the news worldwide, and is related in this affordable volume. The discovery sheds new light on Vermeer's life and work, and his family.


STATUS: Out of stock

Temporarily out of stock pending additional inventory.

MARSILIO ARTE

ISBN: 9791254631515
USD $39.95

| CAN $56.95

UK &pound 33.99

Pub Date: 12/12/2023
Forthcoming




SKIRA

ISBN: 9788857249254
USD $50.00

| CAN $72.5

Pub Date: 1/9/2024
Forthcoming




FONDAZIONE PRADA

ISBN: 9788887029840
USD $80.00

| CAN $116

Pub Date: 1/9/2024
Forthcoming




MFA PUBLICATIONS, MUSEUM OF FINE ARTS, BOSTON

ISBN: 9780878468911
USD $60.00

| CAN $87

UK &pound 54

Pub Date: 10/10/2023
Active | In stock




MARSILIO ARTE

ISBN: 9791254631225
USD $29.95

| CAN $42.95

UK &pound 26

Pub Date: 1/16/2024
Forthcoming




DELMONICO BOOKS/LOS ANGELES COUNTY MUSEUM OF ART

ISBN: 9781636810881
USD $85.00

| CAN $123

UK &pound 75

Pub Date: 11/28/2023
Forthcoming




SKIRA

ISBN: 9788857248059
USD $35.00

| CAN $49

Pub Date: 4/25/2023
Active | In stock




MARSILIO ARTE

ISBN: 9791254630563
USD $19.95

| CAN $26.95

UK &pound 17.99

Pub Date: 3/14/2023
Active | In stock




MARSILIO ARTE

ISBN: 9791254630587
USD $19.95

| CAN $26.95

UK &pound 17.99

Pub Date: 3/14/2023
Active | In stock




JBE BOOKS

ISBN: 9782365680707
USD $25.00

| CAN $35

Pub Date: 3/14/2023
Active | In stock




KAPH BOOKS

ISBN: 9786148035456
USD $45.00

| CAN $63

Pub Date: 6/13/2023
Active | Out of stock




FONDAZIONE PRADA

ISBN: 9788887029833
USD $90.00

| CAN $126

Pub Date: 1/9/2024
Forthcoming