BOOK FORMAT
Paperback, 5 x 6 in. / 88 pgs / 17 color.
PUBLISHING STATUS
Pub Date 2/16/2016
Active
DISTRIBUTION
D.A.P. Exclusive
Catalog: Publisher Backlist
PRODUCT DETAILS
ISBN 9789491677885 TRADE
List Price: $20.00 CDN $29.95
AVAILABILITY
In stock
TERRITORY
NA LA ASIA AFR
THE FALL 2023 ARTBOOK | D.A.P. CATALOG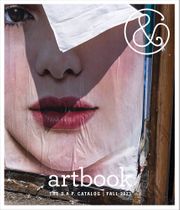 Preview our Fall 2023 catalog, featuring more than 500 new books on art, photography, design, architecture, film, music and visual culture.
&nbsp
&nbsp
Fashioning Value - Undressing Ornament

By Femke de Vries.


Exploring the impact of the contemporary value-ornament on today's makers

Alongside the literal form of ornament a contemporary form has emerged, which shares the ascribed characteristics of the literal ornament, but has an even more pervasive effect. This ornament, that takes the shape of (commercially) constructed values and relates to branding, storytelling and the experience economy, plays a key role in the understanding of fashion today. Interwoven in design practices this value-ornament has gained a dominant position in today's consumer society. By considering the layered character, the evolution of ornament and reflections on this from various sources and contexts ranging from Adolf Loos to Michel de Certeau, this text focuses on the impact of the contemporary value-ornament on today's makers and users revealing potential for future alternatives.




Free Shipping

UPS GROUND IN THE CONTINENTAL U.S.
FOR CONSUMER ONLINE ORDERS

VALIZ

ISBN: 9789493246195
USD $27.50

| CAN $39.5

Pub Date: 10/3/2023
Active | In stock




WALTHER KöNIG, KöLN

ISBN: 9783753301433
USD $59.95

| CAN $83.95

Pub Date: 1/10/2023
Active | In stock




THE DESIGN MUSEUM

ISBN: 9781872005645
USD $35.00

| CAN $49

Pub Date: 8/1/2023
Active | In stock




POOL PUBLISHING

ISBN: 9783903572355
USD $30.00

| CAN $40

Pub Date: 4/12/2022
Active | In stock




MUSEUM OF ARTS AND DESIGN

ISBN: 9781646570072
USD $59.95

| CAN $81.95

UK &pound 47.99

Pub Date: 5/3/2022
Active | Out of stock




SILVANA EDITORIALE

ISBN: 9788836646975
USD $90.00

| CAN $123

Pub Date: 10/12/2021
Active | In stock




THE DESIGN MUSEUM

ISBN: 9781872005539
USD $29.95

| CAN $39.95

Pub Date: 8/10/2021
Active | In stock




REEL ART PRESS

ISBN: 9781909526822
USD $49.95

| CAN $64.95

Pub Date: 12/21/2021
Active | In stock




MW EDITIONS

ISBN: 9780998701875
USD $27.50

| CAN $38.5

Pub Date: 11/17/2020
Active | In stock




MARSILIO

ISBN: 9788829706648
USD $39.95

| CAN $55.95

UK &pound 34.99

Pub Date: 8/25/2020
Active | In stock




ONOMATOPEE PROJECTS

ISBN: 9789493148147
USD $30.00

| CAN $45

Pub Date: 11/26/2019
Active | In stock




NAI010 PUBLISHERS

ISBN: 9789462085121
USD $65.00

| CAN $90

Pub Date: 11/12/2019
Active | In stock