BOOK FORMAT
Hardcover, 11.75 x 9.5 in. / 256 pgs / illustrated throughout.
PUBLISHING STATUS
Pub Date 1/31/2010
Out of stock indefinitely
DISTRIBUTION
D.A.P. Exclusive
Catalog: FALL 2009 p. 61
PRODUCT DETAILS
ISBN 9783865218278 TRADE
List Price: $75.00 CDN $90.00
AVAILABILITY
Not available
EXHIBITION SCHEDULE
Rochester, NY
George Eastman House, 06/13/09-10/04/09

Los Angeles
LACMA, 10/25/09-01/03/10

Tucson, AZ
Center for Creative Photography, 02/19/10-05/16/10

San Francisco
San Francisco Museum of Modern Art, 07/17/10-10/03/10

Linz, Austria
Landesgalerie, 11/10/10-01/09/11

Cologne
Photographische Sammlung Stiftung Kultur, 01/27/11-04/03/11

Paris
Jeu de Paume, 04/11/11-06/12/11

Rotterdam
The Netherlands Fotomuseum, 07/02/11-09/11/11

Bilbao
Bilbao Fine Arts Museum, 11/11-01/12
DOWNLOAD THE SPRING 2023 CATALOG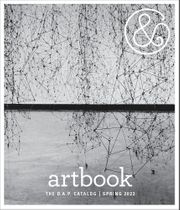 Preview our Spring 2023 catalog, featuring more than 500 new books on art, photography, design, architecture, film, music and visual culture.
&nbsp
&nbsp
New Topographics

Text by Britt Salvesen, Alison Nordström.


The New Topographics: Photographs of a Man-Altered Landscape was one of those rare exhibitions that permanently alters how an art form is perceived. Held at the International Museum of Photography in Rochester, New York, in January 1975, it was curated by William Jenkins, who brought together ten contemporary photographers: Robert Adams, Lewis Baltz, Bernd and Hilla Becher, Joe Deal, Frank Gohlke, Nicholas Nixon, John Schott, Stephen Shore and Henry Wessel, Jr. Signaling the emergence of a new approach to landscape, the show effectively gave a name to a movement or style, although even today, the term "New Topographics"--more a conceptual gist than a precise adjective--is used to characterize the work of artists not yet born when the exhibition was held. Although the exhibit's ambitions were hardly so grand, New Topographics has since come to be understood as marking a paradigm shift, for the show occurred just as photography ceased to be an isolated, self-defined practice and took its place within the contemporary art world. Arguably the last traditionally photographic style, New Topographics was also the first Photoconceptual style. In different ways, the artists thoughtfully engaged with their medium and its history, while simultaneously absorbing such issues as environmentalism, capitalism and national identity. In this vital reassessment of the genre, essays by Britt Salvesen and Alison Nordström accompany illustrations of selected works from the 1975 exhibition, with installation views and contextual comparisons, to demonstrate both the historical significance of New Topographics and its continued relevance today. The book also includes an illustrated checklist of the 1975 exhibition and an extensive bibliography.


STATUS: Out of stock indefinitely.

STEIDL/THE GORDON PARKS FOUNDATION

ISBN: 9783969990957
USD $50.00

| CAN $70

Pub Date: 3/14/2023
Active | In stock




ARCHIVE OF MODERN CONFLICT/MöREL

ISBN: 9781907071904
USD $50.00

| CAN $70

UK &pound 44

Pub Date: 12/13/2022
Active | In stock




STEIDL

ISBN: 9783969991428
USD $65.00

| CAN $90

Pub Date: 6/27/2023
Forthcoming




DAMIANI

ISBN: 9788862087933
USD $59.95

| CAN $83.95

Pub Date: 5/16/2023
Forthcoming




STEIDL/THE WALTHER COLLECTION

ISBN: 9783969990872
USD $45.00

| CAN $63

Pub Date: 1/17/2023
Active | In stock




SKIRA

ISBN: 9788857248578
USD $60.00

| CAN $84

Pub Date: 4/25/2023
Forthcoming




HATJE CANTZ

ISBN: 9783775754330
USD $39.95

| CAN $55.95

Pub Date: 6/6/2023
Forthcoming




KERBER

ISBN: 9783735608529
USD $180.00

| CAN $252

Pub Date: 4/25/2023
Forthcoming




SPECTOR BOOKS

ISBN: 9783959056311
USD $40.00

| CAN $56

Pub Date: 8/8/2023
Forthcoming




RM/EDICIONES LARIVIERE

ISBN: 9788419233332
USD $60.00

| CAN $84

Pub Date: 2/28/2023
Active | In stock




HATJE CANTZ

ISBN: 9783775754330
USD $39.95

| CAN $55.95

Pub Date: 6/6/2023
Forthcoming




FORLAGET PRESS

ISBN: 9788232804450
USD $50.00

| CAN $70

UK &pound 43

Pub Date: 7/4/2023
Forthcoming