BOOK FORMAT
Paperback, 9.5 x 11 in. / 382 pgs / illustrated throughout.
PUBLISHING STATUS
Pub Date 8/31/2012
Out of stock indefinitely
DISTRIBUTION
D.A.P. Exclusive
Catalog: FALL 2012 p. 92
PRODUCT DETAILS
ISBN 9782330002619 TRADE
List Price: $65.00 CDN $87.00
AVAILABILITY
Not available
TERRITORY
WORLD excl UK FR BE CH
THE FALL 2023 ARTBOOK | D.A.P. CATALOG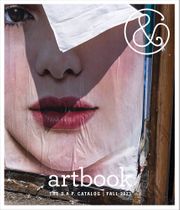 Preview our Fall 2023 catalog, featuring more than 500 new books on art, photography, design, architecture, film, music and visual culture.
&nbsp
&nbsp
Human Zoos

The Invention of the Savage

Edited and text by Pascal Blanchard, Gilles Boëtsch, Nanette Jacomijn Snoep.


Human Zoos offers a fascinating, sobering and macabre tour of man's exploitation of man--that is, Western man's exploitation of non-Western men and women--as recorded throughout the early history of photography, from the 1860s to the 1930s and the invention of "humane exhibiting" of nonwhite persons. Freak shows, the circuses of Buffalo Bill and P.T. Barnum and European colonial exhibitions provided the occasions for most of these images, several of which were incorporated into posters, postcards and other ephemera, designed with an improbable jauntiness. Human Zoos traces the evolution of such paradigmatic conceptions as "specimen," "savage" and "native" for the designation of peoples as various as Native Americans, Asians and Africans from all corners of the continent. As horrific and compelling as it is brilliantly researched and compiled, this volume unflinchingly surveys the very recent history of the West's arrogant abuse of those deemed to fall outside its brutal terms of civilization.


Reproduced from Human Zoos, the featured image, "La mascarade nuptiale" by José Conrado Roza, was painted in 1788 in Portugal.

STATUS: Out of stock indefinitely.

MARSILIO ARTE

ISBN: 9791254631263
USD $39.95

| CAN $56.95

UK &pound 33.99

Pub Date: 10/31/2023
Forthcoming




HATJE CANTZ

ISBN: 9783775755610
USD $65.00

| CAN $88

Pub Date: 11/21/2023
Forthcoming




LA FáBRICA

ISBN: 9788418934612
USD $42.00

| CAN $62

UK &pound 36

Pub Date: 10/31/2023
Forthcoming




INTERNATIONAL CENTER OF PHOTOGRAPHY/D.A.P.

ISBN: 9781636811178
USD $49.95

| CAN $71.95

UK &pound 43.99

Pub Date: 7/4/2023
Active | In stock




HATJE CANTZ

ISBN: 9783775754668
USD $62.00

| CAN $89

Pub Date: 7/4/2023
Active | Out of stock




HATJE CANTZ

ISBN: 9783775755016
USD $49.95

| CAN $71.95

Pub Date: 9/19/2023
Active | In stock




HATJE CANTZ

ISBN: 9783775754804
USD $65.00

| CAN $94

Pub Date: 6/6/2023
Active | In stock




HATJE CANTZ

ISBN: 9783775755191
USD $50.00

| CAN $72.5

Pub Date: 8/15/2023
Active | In stock




KERBER

ISBN: 9783735609120
USD $55.00

| CAN $79

Pub Date: 9/26/2023
Active | In stock




KERBER

ISBN: 9783735609021
USD $45.00

| CAN $65

Pub Date: 9/26/2023
Active | In stock




MOUSSE PUBLISHING

ISBN: 9788867495726
USD $40.00

| CAN $58

Pub Date: 9/19/2023
Active | In stock




OSMOS BOOKS

ISBN: 9781734555707
USD $60.00

| CAN $87

UK &pound 54

Pub Date: 12/5/2023
Forthcoming