BOOK FORMAT
Hardcover, 9 x 10.75 in. / 160 pgs / 150 bw.
PUBLISHING STATUS
Pub Date 12/26/2017
Out of print
DISTRIBUTION
D.A.P. Exclusive
Catalog: FALL 2017 p. 100
PRODUCT DETAILS
ISBN 9781909526518 TRADE
List Price: $39.95 CDN $53.95
AVAILABILITY
Not available
DOWNLOAD THE SPRING 2023 CATALOG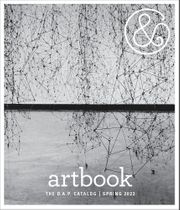 Preview our Spring 2023 catalog, featuring more than 500 new books on art, photography, design, architecture, film, music and visual culture.
With humor and a keen eye Magnum photographer David Hurn has been photographing everyday life in Arizona since the late 1970s.

ABOUT THE ARTIST: David Hurn (b. Wales 1934) is a Magnum photographer with aninimitable talent for making the ordinary extraordinary¯.
ABOUT THE BOOK: Like Joel Meyerowitz mixed with Martin Parr everyday life in Arizona -schools, parades, the elderly in exercise classes, holidays and more. Hurn explains that he chose to photograph in Arizona because it is the most right wing state in America, plus it is the driest State in America. The exact opposite of my home country Wales.Book covers Hurn's various visits to the state between 1979 and 2001.
&nbsp
&nbsp
David Hurn: Arizona Trips




Magnum's David Hurn (born 1934) is one of Britain's most important reportage photographers.

His documentary photographs are distinguished by their quiet observation and remarkable insight. "Life as it unfolds in front of the camera is full of so much complexity, wonder and surprise that I find it unnecessary to create new realities," he writes. "There is more pleasure, for me, in things as they are."

Released to coincide with Magnum photo agency's 70th birthday, this is the first book dedicated to Hurn's photographs from Arizona. In 1979–80 he was awarded a UK/USA Bicentennial Fellowship, a one-year award to photograph in America. He chose Arizona, as "the most right-wing state in America, plus it is the driest state in America. The exact opposite of my home country Wales. The contrasts appealed to me." Hurn fell in love with Arizona and made several trips back between 1979 and 2001, turning his inimitable eye to ordinary Arizonians in their daily life, their schools, exercise classes, holidays and their landscape.




Featured image is reproduced from 'David Hurn: Arizona Trips'

PRAISE AND REVIEWS

Another Magazine

Daisy Woodward

Amazing and Absurd Photographs of Life in Arizona.

Huck

A two-decade love affair with Arizona, in photos

CORY REYNOLDS | DATE 1/3/2018

This 1979 photograph of the desert between Phoenix and Tuscon—the major area of potential development—is reproduced from Arizona Trips, Reel Art Press's remarkable new collection of photographs by David Hurn. Largely made over the course of a one-year UK/USA Bicentennial Fellowship to photograph in the state of Arizona, the images gathered in this concise but impossible-to-put-down volume are universally fascinating. Football games, wild horse roundups, tarantula races, senior beauty pageants, retiree roping competitions, animal cemeteries, demolition derbies, Mexican weddings, Apache baby contests and winter cacti covered with protective paper cups are just a few of the pictures that have made this book an end-of-year favorite for CNN, The Guardian, It's Nice That and more. continue to blog

REEL ART PRESS

ISBN: 9781909526136
USD $49.95

| CAN $67.5

Pub Date: 9/15/2015
Active | In stock




REEL ART PRESS

ISBN: 9781909526365
USD $950.00

| CAN $1260

Pub Date: 11/22/2016
Active | Out of stock




REEL ART PRESS

ISBN: 9781909526372
USD $950.00

| CAN $1260

Pub Date: 11/22/2016
Active | Out of stock