BOOK FORMAT
Paperback, 5.5 x 7.75 in. / 120 pgs / 52 color.
PUBLISHING STATUS
Pub Date 9/26/2017
Active
DISTRIBUTION
D.A.P. Exclusive
Catalog: FALL 2017 p. 81
PRODUCT DETAILS
ISBN 9781855147010 TRADE
List Price: $19.95 CDN $27.95
AVAILABILITY
In stock
THE FALL 2023 ARTBOOK | D.A.P. CATALOG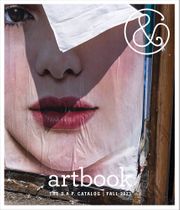 Preview our Fall 2023 catalog, featuring more than 500 new books on art, photography, design, architecture, film, music and visual culture.
A small illustrated biography of Jane Austen from the National Portrait Gallery, London -- including the one known portrait of the beloved novelist

ABOUT THE BOOK: An illustrated biography of late 18th c. British writer, Jane Austen in the National Portrait Gallery's Companions series of compact, fully illustrated, (works from London's National Portrait Gallery's collection) historical guides to literary and artistic personalities.
ABOUT THE AUTHOR: Written by Josephine Ross, also authored Jane Austen's Guide to Good Manners (Bloomsbury, 2006).



&nbsp
&nbsp
Jane Austen and her World

By Josephine Ross.


Although she joked to her sister Cassandra, in a letter of 1813, "I do not despair of having my picture in the Exhibition at last—all white & red, with my Head on one Side," Jane Austen (1775–1817) avoided the limelight.

The unmarried younger daughter of a country vicar, she published her novels anonymously. When she died, aged only 41—having earned less than £700 from her writing—her name was still almost unknown to the world at large. That two centuries after her death she should be one of the best-known and best-loved authors in the English language is one of history's greater ironies.

Divided into three main sections, this book opens with Jane's early years at Steventon Rectory, Hampshire, before tracing her creatively challenging time in Bath prior to settling at Chawton Cottage a decade later.

The final section examines Jane's emergence as a professional author, with the publication in 1811 of Sense and Sensibility and subsequent modest but growing success with Pride and Prejudice (1813), Mansfield Park (1814) and Emma (1815), before her untimely death in 1817, which left Northanger Abbey and Persuasion (both 1817) to be published posthumously—revealing, at last, her name to the public.




Free Shipping

UPS GROUND IN THE CONTINENTAL U.S.
FOR CONSUMER ONLINE ORDERS

NATIONAL PORTRAIT GALLERY

ISBN: 9781855147010
USD $19.95

| CAN $27.95

Pub Date: 9/26/2017
Active | In stock




NATIONAL PORTRAIT GALLERY

ISBN: 9781855145856
USD $19.95

| CAN $27.95

Pub Date: 4/26/2016
Active | In stock




NATIONAL PORTRAIT GALLERY

ISBN: 9781855145801
USD $19.95

| CAN $27.95

Pub Date: 4/26/2016
Active | In stock




NATIONAL PORTRAIT GALLERY

ISBN: 9781855145962
USD $19.95

| CAN $27.95

Pub Date: 4/26/2016
Active | In stock




NATIONAL PORTRAIT GALLERY

ISBN: 9781855144897
USD $19.95

| CAN $25

Pub Date: 7/31/2014
Out of print | Not available




NATIONAL PORTRAIT GALLERY

ISBN: 9781855144781
USD $19.95

| CAN $25

Pub Date: 7/31/2014
Out of print | Not available




NATIONAL PORTRAIT GALLERY

ISBN: 9781855144903
USD $19.95

| CAN $25

Pub Date: 7/31/2014
Out of print | Not available




NATIONAL PORTRAIT GALLERY

ISBN: 9781855144767
USD $19.95

| CAN $27.95

Pub Date: 7/31/2014
Out of print | Not available




NATIONAL PORTRAIT GALLERY

ISBN: 9781855144798
USD $19.95

| CAN $27.95

Pub Date: 7/31/2014
Active | In stock




NATIONAL PORTRAIT GALLERY

ISBN: 9781855144774
USD $19.95

| CAN $25

Pub Date: 7/31/2014
Out of print | Not available




HAUSER & WIRTH PUBLISHERS

ISBN: 9783906915753
USD $38.00

| CAN $53

Pub Date: 5/9/2023
Active | In stock




DELMONICO BOOKS/ART GALLERY OF ONTARIO

ISBN: 9781636810911
USD $39.95

| CAN $55.95

UK &pound 33.99

Pub Date: 2/28/2023
Active | In stock




KARMA BOOKS, NEW YORK

ISBN: 9781949172867
USD $35.00

| CAN $49

UK &pound 30

Pub Date: 5/16/2023
Active | Out of stock




RIDINGHOUSE/KUNSTMUSEUM DEN HAAG, THE HAGUE

ISBN: 9781909932517
USD $50.00

| CAN $65

Pub Date: 9/27/2022
Active | In stock




DAMIANI

ISBN: 9788862087841
USD $70.00

| CAN $98

Pub Date: 11/8/2022
Active | In stock




DELMONICO BOOKS/HAMMER MUSEUM

ISBN: 9781636810577
USD $45.00

| CAN $63

UK &pound 39

Pub Date: 11/8/2022
Active | In stock




KAYA PRESS

ISBN: 9781885030825
USD $18.95

| CAN $25.95

UK &pound 15.95

Pub Date: 8/8/2023
Forthcoming




RIDINGHOUSE

ISBN: 9781909932692
USD $40.00

| CAN $56

Pub Date: 9/13/2022
Active | In stock




HAUSER & WIRTH PUBLISHERS

ISBN: 9783906915401
USD $45.00

| CAN $61

Pub Date: 3/1/2022
Active | In stock




BLANK FORMS EDITIONS

ISBN: 9781953691040
USD $15.00

| CAN $20

Pub Date: 2/8/2022
Active | In stock




CABINET BOOKS

ISBN: 9781932698848
USD $10.00

| CAN $14

Pub Date: 12/26/2023
Forthcoming




NATIONAL PORTRAIT GALLERY, LONDON

ISBN: 9781855147232
USD $24.95

| CAN $34.95

Pub Date: 11/2/2021
Active | In stock