BOOK FORMAT
Hardcover, 9.5 x 11 in. / 184 pgs / 89 color.
PUBLISHING STATUS
Pub Date 10/25/2022
Active
DISTRIBUTION
D.A.P. Exclusive
Catalog: FALL 2022 p. 144
PRODUCT DETAILS
ISBN 9781646570294 TRADE
List Price: $40.00 CDN $56.00 GBP £33.00
AVAILABILITY
In stock
TERRITORY
WORLD
EXHIBITION SCHEDULE
Champaign, IL
Krannert Art Museum, University of Illinois, 08/25/22–12/17/22

San Diego, CA
University Galleries, University of San Diego, Spring 2023

Northampton, MA
Smith College Museum of Art, Fall 2023
THE FALL 2023 ARTBOOK | D.A.P. CATALOG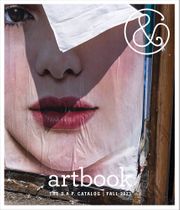 Preview our Fall 2023 catalog, featuring more than 500 new books on art, photography, design, architecture, film, music and visual culture.
&nbsp
&nbsp
Paper Knives, Paper Crowns: Political Prints in the Dutch Republic

Edited with text by Maureen Warren. Text by Ilja M. Veldman, Daniel R. Horst, Wolfgang P. Cillessen, Meredith McNeill Hale.


Prescient prints from the golden age of Dutch satire

Winner of the IFPDA Foundation Book Award, 2023

This volume explores the satirical visual strategies that early modern Netherlandish printmakers—such as Joan Blaeu, Romeyn de Hooghe, Willem Jacobsz and Claes Jansz Visscher—used to memorialize historical events, lionize (or demonize) domestic and international leaders, and instigate collective action. While some of their prints employ visual puns that even the illiterate could enjoy, others were captioned in Latin, French or Dutch, prompting educated elites across Europe to consider the relationship between text and image in earnest. Published for an exhibit at Krannert Art Museum, Paper Knives, Paper Crowns provides a chronological arc and thematic overview of Netherlandish political prints, addressing multiple types of printmaking as well as the medium's relationship to other art forms, engaging with art historical scholarship and studies of early modern political history and theory in the process.




Featured image is reproduced from 'Paper Knives, Paper Crowns: Political Prints in the Dutch Republic.'

Free Shipping

UPS GROUND IN THE CONTINENTAL U.S.
FOR CONSUMER ONLINE ORDERS

MARSILIO ARTE

ISBN: 9791254631515
USD $39.95

| CAN $56.95

UK &pound 33.99

Pub Date: 10/31/2023
Forthcoming




SKIRA

ISBN: 9788857249254
USD $50.00

| CAN $72.5

Pub Date: 12/5/2023
Forthcoming




FONDAZIONE PRADA

ISBN: 9788887029840
USD $80.00

| CAN $116

Pub Date: 11/7/2023
Forthcoming




MFA PUBLICATIONS, MUSEUM OF FINE ARTS, BOSTON

ISBN: 9780878468911
USD $60.00

| CAN $87

UK &pound 54

Pub Date: 10/10/2023
Active | In stock




MARSILIO ARTE

ISBN: 9791254631225
USD $29.95

| CAN $42.95

UK &pound 26

Pub Date: 1/16/2024
Forthcoming




DELMONICO BOOKS/LOS ANGELES COUNTY MUSEUM OF ART

ISBN: 9781636810881
USD $85.00

| CAN $123

UK &pound 75

Pub Date: 11/28/2023
Forthcoming




SKIRA

ISBN: 9788857248059
USD $35.00

| CAN $49

Pub Date: 4/25/2023
Active | In stock




MARSILIO ARTE

ISBN: 9791254630563
USD $19.95

| CAN $26.95

UK &pound 17.99

Pub Date: 3/14/2023
Active | In stock




MARSILIO ARTE

ISBN: 9791254630587
USD $19.95

| CAN $26.95

UK &pound 17.99

Pub Date: 3/14/2023
Active | In stock




JBE BOOKS

ISBN: 9782365680707
USD $25.00

| CAN $35

Pub Date: 3/14/2023
Active | In stock




KAPH BOOKS

ISBN: 9786148035456
USD $45.00

| CAN $63

Pub Date: 6/13/2023
Active | Out of stock




FONDAZIONE PRADA

ISBN: 9788887029833
USD $90.00

| CAN $126

Pub Date: 11/7/2023
Forthcoming