Ugly Duckling Presse
Ugly Duckling Presse is a nonprofit publisher for poetry, translation, experimental nonfiction, performance texts and books by artists. Through the efforts of a volunteer editorial collective, UDP was transformed from a 1990s zine into a mission-driven small press that has published more than 300 titles to date, and produced countless prints and ephemera.
UDP favors emerging, international, and "forgotten" writers, and its books, chapbooks, artist's books, broadsides and periodicals often contain handmade elements, calling attention to the labor and history of bookmaking.
Title List, Availability, and Distribution Information
PUBLISHER WEBSITE LINK
D.A.P. | Distributed Art Publishers
Warehouse: 800 338 2665
New York Office:
75 Broad St, NY NY 10004
Tel: (212) 627-1999
Fax: (212) 627-9484
Email: orders@dapinc.com
Reps: D.A.P. Sales Rep Directory
TITLE ALPHABETICAL INDEX
UGLY DUCKLING PRESSE/SOBERSCOVE PRESS
ISBN: 9781937027681
USD $28.00
| CAN $38.5
UK &pound 25
Pub Date: 12/23/2019
Active | In stock
UGLY DUCKLING PRESSE
ISBN: 9781946433145
USD $25.00
| CAN $34.5
UK &pound 22
Pub Date: 11/20/2018
Active | In stock
UGLY DUCKLING PRESSE
ISBN: 9781937027834
USD $25.00
| CAN $34.5
UK &pound 22
Pub Date: 6/14/2016
Out of stock indefinitely | Not available
UGLY DUCKLING PRESSE
ISBN: 9781946433305
USD $20.00
| CAN $29.95
UK &pound 17.5
Pub Date: 10/8/2019
Active | Out of stock
UGLY DUCKLING PRESSE
ISBN: 9781946433138
USD $30.00
| CAN $40
UK &pound 27
Pub Date: 10/23/2018
Out of stock indefinitely | Not available
SIGLIO/UGLY DUCKLING PRESSE
ISBN: 9781938221170
USD $30.00
| CAN $40
UK &pound 27
Pub Date: 3/27/2018
Out of print | Not available
PRIMARY INFORMATION/UGLY DUCKLING PRESSE
ISBN: 9780991558520
USD $18.00
| CAN $24.95
Pub Date: 5/23/2017
Active | In stock
SIGLIO/UGLY DUCKLING PRESSE
ISBN: 9781938221057
USD $24.00
| CAN $33
UK &pound 21
Pub Date: 11/30/2014
Active | In stock
UGLY DUCKLING PRESSE
ISBN: 9781946433589
USD $20.00
| CAN $28
UK &pound 17.5
Pub Date: 12/1/2020
Active | In stock
UGLY DUCKLING PRESSE
ISBN: 9781937027889
USD $70.00
| CAN $92.5
UK &pound 62
Pub Date: 11/21/2017
Out of stock indefinitely | Not available
Ugly Duckling Presse Active Backlist Titles
UGLY DUCKLING PRESSE/SOBERSCOVE PRESS

Pbk, 5.75 x 8.25 in. / 360 pgs / 6 color / 30 bw. | 12/23/2019 | In stock | US $28.00

UGLY DUCKLING PRESSE

Pbk, 5.25 x 7.5 in. / 96 pgs / 48 color / 3 duotone / 32 bw. | 11/20/2018 | In stock | US $25.00

PRIMARY INFORMATION/UGLY DUCKLING PRESSE

Pbk, 4.75 x 7.25 in. / 224 pgs. | 5/23/2017 | In stock | US $18.00

SIGLIO/UGLY DUCKLING PRESSE

Pbk, 6 x 8 in. / 144 pgs / 16 color. | 11/30/2014 | In stock | US $24.00

UGLY DUCKLING PRESSE

Pbk, 4.5 x 7.5 in. / 124 pgs / 15 bw. | 12/1/2020 | In stock | US $20.00
Ugly Duckling Presse Backlist: Out of Stock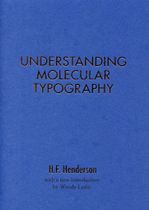 UGLY DUCKLING PRESSE
Pbk, 5 x 7 in. / 128 pgs / 80 bw. | 10/8/2019 | Out of stock | US $20.00
Ugly Duckling Presse Out of Print Titles
UGLY DUCKLING PRESSE

Hbk, 7.25 x 8.5 in. / 72 pgs / 25 color. | 6/14/2016 | Not available | US $25.00

UGLY DUCKLING PRESSE

Slip, Pbk, 3 vols, 4.75 x 5.75 in. / 60 pgs / 1 color / 17 bw. | 10/23/2018 | Not available | US $30.00

SIGLIO/UGLY DUCKLING PRESSE

Pbk, 6.75 x 8.75 in. / 128 pgs / 37 color / 54 bw. | 3/27/2018 | Not available | US $30.00

UGLY DUCKLING PRESSE

Boxed, special edition, 8.5 x 11.5 in. / 60 pgs / 2 color / 40 bw / 2 posters. | 11/21/2017 | Not available | US $70.00