PUBLISHER
BOOK FORMAT
Runs 3 years before needing a battery replacement.
PUBLISHING STATUS
Pub Date 2013
Active
DISTRIBUTION
Contact Publisher
Catalog:
PRODUCT DETAILS
ISBN littlesun SDNR10
List Price: $25.00 CDN $25.00
AVAILABILITY
out of stock
THE FALL 2023 ARTBOOK | D.A.P. CATALOG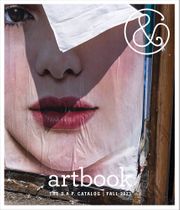 Preview our Fall 2023 catalog, featuring more than 500 new books on art, photography, design, architecture, film, music and visual culture.
&nbsp
&nbsp
Olafur Eliasson: Little Sun Lamp

Developed by artist Olafur Eliasson and engineer Frederik Ottesen.


1.6 billion people in the world currently have no access to electricity. Artist Olafur Eliasson and engineer Frederik Ottesen developed the Little Sun solar-powered lamp and founded the company LittleSun GmbH to make clean, affordable light available to everyone. Little Sunís attractive and highly functional design has made the lamp popular across the globe. The Little Sun project connects people through the power of light.
About the Little Sun Solar-Powered Lamp
• 5 hours of charging = at least 3 hours of bright solar-powered light (+ extra hours at lower light)
• Comes in the shape of a hand-sized sun
• Attractive and highly functional
• Energy-efficient design
• High-quality lamp guaranteed for at least 3 years
• Safe, sustainable light
Users can wear the Little Sun lamp as a pendant, carry it as a hand-held lantern, fix it as a table lamp, hang it on a wall, or attach it to a bike.
A Work of art that Works in Life
Little Sun enhances the lives of people in off-grid communities by:
• enabling longer working hours and greater productivity
• providing light for children to study in the evening
• supplying light for families to cook together at night
• allowing people to socialize after dark
• improving workplace safety
• replacing unsafe and costly kerosene lamps as a light source
• saving users 90% of what they would spend on kerosene lighting over a 3-year period
Little Sun's Social Business Model
Little Sun is a social business that follows the principle of trade, not aid. Itís not just about delivering light to peopleóit matters how it gets there. We address the need for light in a sustainable way that benefits off-grid areas of the world.
Little Sun
• produces and distributes light worldwide through a project-based, self-funded system
• establishes sustainable trade routes and creates off-grid jobs
• supplies off-grid small businesses with Little Sun lamps at low prices • provides off-grid retailers with the support they need to profit • raises funds through Little Sun projects to open off-grid Little Sun shops
All funds generated by Little Sun are used to drive the project. Little Sun aims to spread light, safe energy, and profits everywhere.
Pricing System
Little Sun has two price sets: one for users living in areas within the electrical grid ($25), and reduced prices for those living in off-grid areas (approximately half price). This means that when you buy a Little Sun at the regular price, you make it possible for Little Suns to be available in off-grid areas at locally affordable prices.

Photograph above by Helen Zeru.

STATUS: Out of stock

Temporarily out of stock pending additional inventory.

FROM THE BOOK

Share the light Ė buy Little Sun at the regular price, $25, in areas of the world with electricity to help make it available in off-grid communities at much lower prices.

EVIL TWIN PUBLICATIONS

ISBN: 9780976335511
USD $150.00

| CAN $200

UK &pound 138

Pub Date: 7/31/2009
Active | Out of stock




TESTIFY BOOKS

ISBN: 9780972592055
USD $150.00

| CAN $200

Pub Date: 10/1/2007
Active | Out of stock




ARTBOOK @ MOMA PS1

ISBN: littlesun
USD $25.00

| CAN $25

Pub Date: 2013
Active | out of stock