ARTBOOK | D.A.P. BEA Showroom

Book Expo brings thousands of publishers, distributors, book buyers and book lovers to New York each year to preview the Fall season's forthcoming titles. As longtime exhibitors, ARTBOOK | D.A.P. also mounts a temporary showroom during the fair, so that friends and colleagues can see our books in an expanded and relaxed setting just four blocks from the Javits Center.

ARTBOOK | D.A.P. Showroom
Go Studios
318 West 39th Street, Penthouse
Between 8th and 9th Avenues
New York

ARTBOOK | D.A.P. at BEA
Jacob K. Javits Convention Center
655 W 34th Street
New York

For more information, email Cory Reynolds or Carson Hall.


ARTBOOK | D.A.P. BEA Showroom Photo Gallery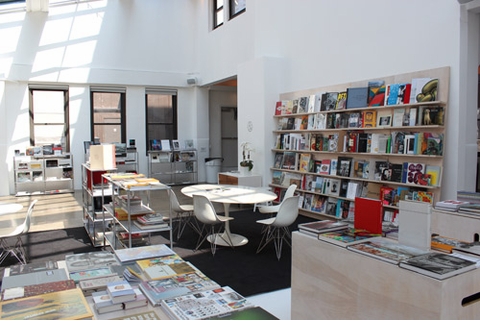 The view from behind. Frontlist titles are displayed along the wall at right; backlist highlights are on the cubes in the foreground.

The selling space is front and center in our penthouse showroom, and additional tables for exhibiting publishers - including Aperture, Badlands, Corraini, David Zwirner, La Fabrica, MFA Boston, Metropolis Books, MoMA, STEIDL and Wakefield Press are located around the perimenter.

Backlist highlights at our 2014 showroom. Featured publishers include Atlas Press, Boo-Hooray, Deste, Fraenkel Gallery, FUEL, Hatje Cantz, Hayward Gallery, Ice Plant, J&L, JRP|Ringier, NAi010, National Portrait Gallery, Radius, Silvana, Siglio, Soul Jazz, T. Adler, Violette Editions, Vitra and Walther Koenig, among others.