BOOK FORMAT
Paperback, 6.25 x 8.75 in. / 240 pgs.
PUBLISHING STATUS
Pub Date 11/7/2023
Forthcoming
DISTRIBUTION
D.A.P. Exclusive
Catalog: FALL 2023 p. 153
PRODUCT DETAILS
ISBN 9789083318806 TRADE
List Price: $27.00 CDN $39.00
AVAILABILITY
Awaiting stock
TERRITORY
NA LA ASIA AFR ME
THE FALL 2023 ARTBOOK | D.A.P. CATALOG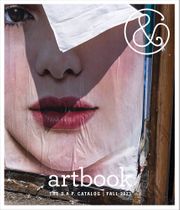 Preview our Fall 2023 catalog, featuring more than 500 new books on art, photography, design, architecture, film, music and visual culture.
&nbsp
&nbsp
Design against Design

Cause and Consequence of a Dissident Graphic Practice

By Kevin Yuen Kit Lo. Text by Philippe Vermes, Nancy Vermes, Sandy Kaltenborn, Kaie Kellough, Chadi Marouf, Sabine Friesinger, Sarah Auches, Jenn Clamen.


A conversational, impassioned treatise on the realities of a socially engaged design practice

Packed with conversational interviews, personal and critical essays, and a wide-ranging collection of graphic works, Design against Design examines the realities and relations that constitute a socially engaged design practice. Canadian designer Kevin Yuen Kit Lo (born 1978) offers candid, almost confessional, insights that challenge the status quo of design writing, demanding that we think more critically about the politics of visual culture under contemporary capitalism, and importantly, how we can act against it.
The collection is organized around four key themes: Critique presents a political economic analysis of graphic design in relation to capitalism and considers practical ways to resist it; Practice looks critically at how designers work toward (and sometimes against) social change; Materiality focuses on the craft of graphic design; and Autonomy considers the emotional and relational aspects of graphic design.




STATUS: Forthcoming | 11/7/2023

This title is not yet published in the U.S. To pre-order or receive notice when the book is available, please email orders @ artbook.com

SPECTOR BOOKS

ISBN: 9783959057486
USD $20.00

| CAN $28

Pub Date: 3/5/2024
Forthcoming




SPECTOR BOOKS

ISBN: 9783959057479
USD $20.00

| CAN $28

Pub Date: 3/5/2024
Forthcoming




NAI010 PUBLISHERS

ISBN: 9789462087774
USD $40.00

| CAN $58

Pub Date: 10/3/2023
Active | In stock




RM/MUAC

ISBN: 9788419233417
USD $55.00

| CAN $79

Pub Date: 11/7/2023
Forthcoming




SET MARGINS' PUBLICATIONS

ISBN: 9789083318820
USD $20.00

| CAN $29

Pub Date: 9/5/2023
Active | In stock




SET MARGINS' PUBLICATIONS

ISBN: 9789083270616
USD $15.00

| CAN $21.5

Pub Date: 9/5/2023
Active | In stock




LARS MüLLER PUBLISHERS

ISBN: 9783037787328
USD $35.00

| CAN $50.5

Pub Date: 10/3/2023
Active | In stock




LARS MüLLER PUBLISHERS

ISBN: 9783037787335
USD $50.00

| CAN $72.5

Pub Date: 11/7/2023
Forthcoming




SET MARGINS' PUBLICATIONS

ISBN: 9789083318806
USD $27.00

| CAN $39

Pub Date: 11/7/2023
Forthcoming




SET MARGINS' PUBLICATIONS

ISBN: 9789083270609
USD $20.00

| CAN $29

Pub Date: 9/5/2023
Active | In stock




SET MARGINS' PUBLICATIONS

ISBN: 9789083318837
USD $16.95

| CAN $24.95

Pub Date: 9/5/2023
Active | In stock




SPECTOR BOOKS

ISBN: 9783959056977
USD $50.00

| CAN $72.5

Pub Date: 12/5/2023
Forthcoming