BOOK FORMAT
Paperback, 5.5 x 8.25 in. / 276 pgs.
PUBLISHING STATUS
Pub Date 1/31/2011
Out of print
DISTRIBUTION
D.A.P. Exclusive
Catalog: SPRING 2011 p. 106
PRODUCT DETAILS
ISBN 9789056627706 TRADE
List Price: $30.00 CDN $35.00
AVAILABILITY
Not available
TERRITORY
NA LA ME
THE FALL 2023 ARTBOOK | D.A.P. CATALOG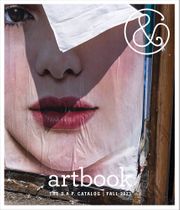 Preview our Fall 2023 catalog, featuring more than 500 new books on art, photography, design, architecture, film, music and visual culture.
&nbsp
&nbsp
Web Aesthetics

How Digital Media Affect Culture and Society

By Vito Campanelli.


The rise of social media and digital networks has been so dizzyingly swift that any cogent appraisal of the aesthetics of the web has, until now, been almost impossible to propose. A much-anticipated book, Web Aesthetics sets aside current debate about digital culture by directly addressing this neglected facet of the discipline. Here, the Italian media theorist and freelance curator Vito Campanelli examines social networks, peer-to-peer networks and our contemporary "remix culture," tracing their cultural precedents and explicating an aesthetics based on digital social exchange, cut-and-paste, the viral dissemination of concepts, the proliferation of digital platforms and other properties of the web. Campanelli's thesis is not primarily concerned with web design, but with the idea of aesthetics as a non-utilitarian element negating the commercial drive of the web. Web Aesthetics therefore proposes a uniting of communication and a rarely espoused ideal of beauty.


FROM THE BOOK

"The proliferation of tools for self-production of media content gives rise to the question: What to fill digital memories with? Most studies of self-production are characterized by a certain degree of pessimism: the most probable result is products that have no meaning outside the individual sphere and the individual archive. After all, since the mass distribution of cameras, have they not been used mainly for the petty, shallow projects of tourists? From this point of view, digital media can contribute nothing new or meaningful, just as photography and cinema, as mass technologies, failed to subvert the dominant reality. The exponential multiplication of sources of digital production has not enriched the world with meaning, it has only made it more complex and perhaps more multilateral. Nevertheless, it is commonly believed that blogs, pirate or street televisions, independent magazines and streaming radio broadcasts are more adequate to report upon contemporary events than official media. If amateur pornography is supported by voyeurism and affordability, it is more difficult to justify amateur works belonging to different genres."

Vito Campanelli, excerpted from Web Aesthetics.

NAI010 PUBLISHERS

ISBN: 9789056628000
USD $32.00

| CAN $42.5

Pub Date: 8/31/2011
Out of stock indefinitely | Not available




NAI010 PUBLISHERS

ISBN: 9789056627706
USD $30.00

| CAN $35

Pub Date: 1/31/2011
Out of print | Not available




NAI010 PUBLISHERS

ISBN: 9789056626631
USD $32.00

| CAN $40

Pub Date: 3/1/2009
Out of print | Not available




NAI010 PUBLISHERS

ISBN: 9789056626174
USD $32.50

| CAN $42.5

Pub Date: 4/1/2008
Active | Out of stock




NAI010 PUBLISHERS

ISBN: 9789056625269
USD $29.95

| CAN $39.95

Pub Date: 3/1/2007
Active | In stock




WITTE DE WITH PUBLISHERS

ISBN: 9789073362475
USD $15.00

| CAN $21.5

Pub Date: 3/2/2001
Out of stock indefinitely | Not available




NAI010 PUBLISHERS

ISBN: 9789056622954
USD $35.00

| CAN $47.5

Pub Date: 7/2/2003
Active | Out of stock




SPECTOR BOOKS

ISBN: 9783959057486
USD $20.00

| CAN $28

Pub Date: 3/5/2024
Forthcoming




SPECTOR BOOKS

ISBN: 9783959057479
USD $20.00

| CAN $28

Pub Date: 3/5/2024
Forthcoming




NAI010 PUBLISHERS

ISBN: 9789462087774
USD $40.00

| CAN $58

Pub Date: 10/3/2023
Active | In stock




RM/MUAC

ISBN: 9788419233417
USD $55.00

| CAN $79

Pub Date: 11/7/2023
Forthcoming




SET MARGINS' PUBLICATIONS

ISBN: 9789083318820
USD $20.00

| CAN $29

Pub Date: 9/5/2023
Active | In stock




SET MARGINS' PUBLICATIONS

ISBN: 9789083270616
USD $15.00

| CAN $21.5

Pub Date: 9/5/2023
Active | In stock




LARS MüLLER PUBLISHERS

ISBN: 9783037787328
USD $35.00

| CAN $50.5

Pub Date: 10/3/2023
Active | In stock




LARS MüLLER PUBLISHERS

ISBN: 9783037787335
USD $50.00

| CAN $72.5

Pub Date: 11/7/2023
Forthcoming




SET MARGINS' PUBLICATIONS

ISBN: 9789083318806
USD $27.00

| CAN $39

Pub Date: 11/7/2023
Forthcoming




SET MARGINS' PUBLICATIONS

ISBN: 9789083270609
USD $20.00

| CAN $29

Pub Date: 9/5/2023
Active | In stock




SET MARGINS' PUBLICATIONS

ISBN: 9789083318837
USD $16.95

| CAN $24.95

Pub Date: 9/5/2023
Active | In stock




SPECTOR BOOKS

ISBN: 9783959056977
USD $50.00

| CAN $72.5

Pub Date: 12/5/2023
Forthcoming