PUBLISHER


Galeri Wolfsen

BOOK FORMAT
Paperback, 8.75 x 10 in. / 112 pgs /54 color / 34 bw.

PUBLISHING STATUS
Pub Date 10/31/2010
Out of stock indefinitely

DISTRIBUTION
D.A.P. Exclusive
Catalog: FALL 2010 p. 76

PRODUCT DETAILS
ISBN 9788791529160 TRADE
List Price: $45.00 CDN $60.00

AVAILABILITY
Not available
THE FALL 2023 ARTBOOK | D.A.P. CATALOG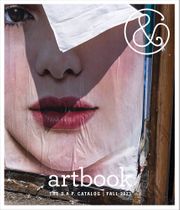 Preview our Fall 2023 catalog, featuring more than 500 new books on art, photography, design, architecture, film, music and visual culture.
&nbsp
&nbsp
GALERI WOLFSEN

Jeffrey Silverthorne: Boystown, the Perfume of Desire

Text by Anne Biroleau-Lemagny, Jon Hendricks. Edited by Lars Schwander.


In Nuevo Laredo, just south of the U.S.-Mexico border, complexes of sex clubs called Boystowns cater to American men, and a few Mexicans, who wish to watch women take off their clothes and perhaps to pay for sex with one of them. Photographer Jeffrey Silverthorne (born 1946), who has in the past made photographs of landscapes, still lifes, portraits of transvestites and of dead bodies in a morgue, photographed the women who sell their bodies nightly in the Mexican establishments for wages that far exceed what they could earn in the local maquiladoras. Lurid and unsettling, Boystown: The Perfume of Desire presents 56 color and 34 black-and-white images. "On a simplistic and juvenile level," Silverthorne writes, "a Boystown is a celebration of life, a candy store of flesh, with any psychological or medical consequences deferred. On an adult level, Boystown is a direct observation of a spiritual poverty and economic failure that both countries and cultures share."


Featured image is reproduced from Jeffrey Silverthorne: Boystown, The Perfume of Desire.

STATUS: Out of stock indefinitely.

FROM THE BOOK

"The prostitutes in the 'Tex-Mex' collection have real bodies, real presence which is not trying to match the eternal idea; rather they move in a transitory and contingent world.

Their bodies have a weight, a texture, a warmth, scars and marks. Their faces, far from being smooth, fixed and inexpressive, bear the signs of life: age, fatigue, melancholy, worry or irritation. 'The changing image of dubious beauty' seizes the viewer not in a reaction of voyeuristic fascination, but by the awareness of a stunning reversal in the idea of beauty. 'Modern beauty,' as Baudelaire said, is not a mute, unattainable, indecipherable idol but the poisonous fruit of boredom and despair, the product of distance and vacuity mixed with naivety which is revealed by the décor and lighting of the brothel. These photographs go beyond the obscene and the pornographic, beyond good and evil."

Anne Biroleau, excerpted from Jeffrey Silverthorne: Boystown, The Perfume of Desire.