BOOK FORMAT
Hardcover, 9.75 x 13.25 in. / 304 pgs / 187 color / 46 bw.
PUBLISHING STATUS
Pub Date 7/19/2022
Active
DISTRIBUTION
D.A.P. Exclusive
Catalog: FALL 2022 p. 158
PRODUCT DETAILS
ISBN 9786148035432 TRADE
List Price: $45.00 CDN $63.00
AVAILABILITY
Out of stock
TERRITORY
NA LA ASIA AU/NZ AFR ME
EXHIBITION SCHEDULE
Hornu, Belgium
Centre for Innovation and Design (CID), 04/24/22–08/14/22

Lausanne, Switzerland
Museum of Contemporary Design and Applied Arts (mudac), 09/22–12/22
THE FALL 2023 ARTBOOK | D.A.P. CATALOG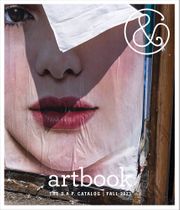 Preview our Fall 2023 catalog, featuring more than 500 new books on art, photography, design, architecture, film, music and visual culture.
&nbsp
&nbsp
Beirut: the Eras of Design

Edited by Marco Costantini, Nour Salame, Gregory Buchakjian. Foreword and introduction with text by Marco Costantini. Text by Gregory Buchakjian, Charif Majdalani, Hala Moubarak. Interview by Marc Baroud, Hala Abdel Malak, Cherine Magrabi Tayeb.


The first overview of Lebanon's thriving design scene from the 1920s to the present, with works by more than 50 designers

A city at the crossroads of East and West, said to have been destroyed and rebuilt seven times since antiquity, Beirut continues to nourish the imagination of many creative artists. The vibrancy of Lebanese design stands out as exceptional in the region and should be understood via the country's long-standing cultural relations with Europe (especially France)—but also with the Emirates and their ancient craft traditions.
This publication analyzes Lebanese design's unique convergence of economic and architectural reconstruction, social awareness and international development. It also testifies to the designers' determination to take ownership of their destiny and image by presenting objects and forms that are simultaneously aware of their diverse heritage and are deeply rooted in a complex reality. Prior to this publication project, no extensive research had been undertaken on the history of design in Lebanon; this book aims to fill that gap.
Designers include: Sami El Khazen, Pierre El-Khoury, Michel Harmouche, Khalil Khoury, Maison Tarazi, Jack Matossian, Piccaluga brothers, Jean Royere, Serge Sassouni, Rana Haddad and Pascal Hachem, Marc Baroud, Carla Baz, Karen Chekerdjian, Nada Debs, Marc Dibeh, Carlo Massoud, Georges Mohasseb, Wyssem Nochi, Anastasia Nysten, Sayar & Garibeh, SPOCKDESIGN, Thomas TRAD, Richard Yasmine, MINJARA Project, % Architecture, Architecture & Mecanismes, Samer Alameen, Ahmad Bazazo, Sahar Bizri, Borgi | Bastormagi, MAD Architecture, Elie Metni, Atelier M+A Georges Mohasseb and Kareen Asli.




STATUS: Out of stock

Temporarily out of stock pending additional inventory.

SPECTOR BOOKS

ISBN: 9783959057486
USD $20.00

| CAN $28

Pub Date: 3/5/2024
Forthcoming




SPECTOR BOOKS

ISBN: 9783959057479
USD $20.00

| CAN $28

Pub Date: 3/5/2024
Forthcoming




NAI010 PUBLISHERS

ISBN: 9789462087774
USD $40.00

| CAN $58

Pub Date: 10/3/2023
Active | In stock




RM/MUAC

ISBN: 9788419233417
USD $55.00

| CAN $79

Pub Date: 11/7/2023
Forthcoming




SET MARGINS' PUBLICATIONS

ISBN: 9789083318820
USD $20.00

| CAN $29

Pub Date: 9/5/2023
Active | In stock




SET MARGINS' PUBLICATIONS

ISBN: 9789083270616
USD $15.00

| CAN $21.5

Pub Date: 9/5/2023
Active | In stock




LARS MüLLER PUBLISHERS

ISBN: 9783037787328
USD $35.00

| CAN $50.5

Pub Date: 10/3/2023
Active | In stock




LARS MüLLER PUBLISHERS

ISBN: 9783037787335
USD $50.00

| CAN $72.5

Pub Date: 11/7/2023
Forthcoming




SET MARGINS' PUBLICATIONS

ISBN: 9789083318806
USD $27.00

| CAN $39

Pub Date: 11/7/2023
Forthcoming




SET MARGINS' PUBLICATIONS

ISBN: 9789083270609
USD $20.00

| CAN $29

Pub Date: 9/5/2023
Active | In stock




SET MARGINS' PUBLICATIONS

ISBN: 9789083318837
USD $16.95

| CAN $24.95

Pub Date: 9/5/2023
Active | In stock




SPECTOR BOOKS

ISBN: 9783959056977
USD $50.00

| CAN $72.5

Pub Date: 12/5/2023
Forthcoming