BOOK FORMAT
Hardcover, 9.5 x 18 in. / 420 pgs / 390 color.
PUBLISHING STATUS
Pub Date 9/27/2022
Active
DISTRIBUTION
D.A.P. Exclusive
Catalog: Publisher Backlist
PRODUCT DETAILS
ISBN 9786148035135 TRADE
List Price: $55.00 CDN $75.00
AVAILABILITY
In stock
TERRITORY
NA LA ASIA AU/NZ AFR ME
THE FALL 2023 ARTBOOK | D.A.P. CATALOG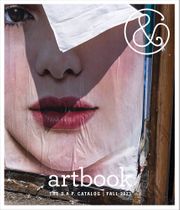 Preview our Fall 2023 catalog, featuring more than 500 new books on art, photography, design, architecture, film, music and visual culture.
&nbsp
&nbsp
Rifat Chadirji: Building Index

Edited with text by Akram Zaatari, Mark Wasiuta. Foreword by Clémence Cottard Hachem, Marc Mouarkech.


A sumptuous visual index of built works by the leading Iraqi architect

The prolific and prominent architect Rifat Chadirji (1926–2020) launched his office Iraq Consult in Baghdad in the late 1950s. In less than 20 years, his design output comprised almost 100 buildings, ranging from monuments and private residences to governmental and industrial buildings in Iraq and the Gulf Region. An avid photographer, Chadirji extensively documented his own architectural projects and the shifting image of Baghdad. Despite his fame, in the climate of suspicion that dominated a heavily policed Iraq, Chadirji was jailed in 1978. He was released two years later and eventually left Iraq in 1983 to devote himself to writing and to cataloging his works. Chadirji's photographs appear on the sheets that form his building index—published for the first time in this book. The index is both a scrupulous inventory of his building career and a testimony to its sudden end.




Free Shipping

UPS GROUND IN THE CONTINENTAL U.S.
FOR CONSUMER ONLINE ORDERS

WALTHER KöNIG, KöLN

ISBN: 9783753302980
USD $55.00

| CAN $79

Pub Date: 1/9/2024
Forthcoming




MOUSSE PUBLISHING

ISBN: 9788867495863
USD $29.95

| CAN $43.95

Pub Date: 12/5/2023
Forthcoming




ARQUINE

ISBN: 9786078880195
USD $55.00

| CAN $79

UK &pound 47

Pub Date: 1/16/2024
Forthcoming




LARS MüLLER PUBLISHERS

ISBN: 9783037787229
USD $15.00

| CAN $21.5

Pub Date: 6/6/2023
Active | In stock




ARQUINE

ISBN: 9786078880096
USD $40.00

| CAN $58

UK &pound 35

Pub Date: 11/7/2023
Forthcoming




ARQUINE

ISBN: 9786078880102
USD $40.00

| CAN $58

UK &pound 35

Pub Date: 9/5/2023
Active | In stock




ARQUINE

ISBN: 9786078880065
USD $30.00

| CAN $43.5

UK &pound 26

Pub Date: 7/4/2023
Active | In stock




ARQUINE

ISBN: 9786078880164
USD $35.00

| CAN $50.5

UK &pound 30

Pub Date: 10/24/2023
Active | In stock




LA FáBRICA

ISBN: 9788418934759
USD $40.00

| CAN $58

UK &pound 35

Pub Date: 2/6/2024
Forthcoming




LARS MüLLER PUBLISHERS

ISBN: 9783037787311
USD $50.00

| CAN $72.5

Pub Date: 9/5/2023
Active | In stock




LARS MüLLER PUBLISHERS

ISBN: 9783037787373
USD $48.00

| CAN $69.6

Pub Date: 12/5/2023
Forthcoming




VERLAG FüR MODERNE KUNST

ISBN: 9783903439818
USD $35.00

| CAN $50.5

Pub Date: 11/21/2023
Forthcoming