BOOK FORMAT
Paperback, 4.25 x 7 in. / 388 pgs / illustrated throughout.
PUBLISHING STATUS
Pub Date 9/24/2016
Active
DISTRIBUTION
D.A.P. Exclusive
Catalog: Publisher Backlist
PRODUCT DETAILS
ISBN 9783959050937 TRADE
List Price: $25.00 CDN $34.50
AVAILABILITY
In stock
TERRITORY
NA LA AFR ME
THE FALL 2023 ARTBOOK | D.A.P. CATALOG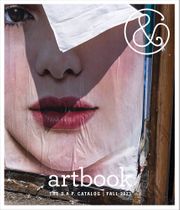 Preview our Fall 2023 catalog, featuring more than 500 new books on art, photography, design, architecture, film, music and visual culture.
&nbsp
&nbsp
Nervous Systems

Quantified Life And The Social Question

Edited by Stephanie Hankey, Marek Tuszynski. Contributions by Grégoire Chamayou, Avery F. Gordon, Orit Halpern, Ben Hayes, Tung-Hui Hu, Lawrence Liang, Noortje Marres, Matteo Pasquinelli, Nishant Shah, Mushon Zer-Aviv, et al.


Beyond contemporary disclosures about mass surveillance by intelligence services, the promises inherent in "big data" determine discourses about future innovations and systems of classification in government and industry, which aim to increasingly transform political and systemic questions into those of technological management. The promises of participation and "digital democracy" stand in contrast to new forms of cybernetic control and the modulation of social behaviour on an unprecedented scale. The countless sensors of our ubiquitous digital and technological infrastructures have united the state, industry, body, and technology into ever more complex "nervous systems". This nervousness is revealed in particular where relationships of power and participation come to the fore, namely in the "social question". The publication assembles a combination of contemporary art — complemented by contributions from experts, theorists, and researchers, presenting contextualized historical documents, artefacts, and other objects. Nervous Systems appeared in conjunction with the exhibition at HKW Berlin (February to April 2016).


Free Shipping

UPS GROUND IN THE CONTINENTAL U.S.
FOR CONSUMER ONLINE ORDERS

SPECTOR BOOKS

ISBN: 9783959057288
USD $35.00

| CAN $50

Pub Date: 3/5/2024
Forthcoming




FONDAZIONE PRADA

ISBN: 9788887029857
USD $85.00

| CAN $125

Pub Date: 11/21/2023
Forthcoming




MOUSSE PUBLISHING

ISBN: 9788867495917
USD $29.95

| CAN $43.95

Pub Date: 12/5/2023
Forthcoming




MOUSSE PUBLISHING

ISBN: 9788867495771
USD $30.00

| CAN $44

Pub Date: 12/5/2023
Forthcoming




MARSILIO ARTE

ISBN: 9791254631331
USD $45.00

| CAN $65

UK &pound 36

Pub Date: 10/31/2023
Forthcoming




DELMONICO BOOKS/HAMMER MUSEUM

ISBN: 9781636810874
USD $50.00

| CAN $73

UK &pound 42

Pub Date: 10/31/2023
Forthcoming




HATJE CANTZ

ISBN: 9783775754446
USD $62.00

| CAN $88

Pub Date: 10/10/2023
Active | In stock




VERLAG FüR MODERNE KUNST

ISBN: 9783903439658
USD $20.00

| CAN $29

Pub Date: 11/21/2023
Forthcoming




MOUSSE PUBLISHING

ISBN: 9788867495542
USD $29.95

| CAN $42.95

Pub Date: 11/7/2023
Forthcoming




HOLZWARTH PUBLICATIONS

ISBN: 9783947127405
USD $50.00

| CAN $72.5

Pub Date: 9/5/2023
Active | Out of stock




HAYWARD GALLERY PUBLISHING

ISBN: 9781853323768
USD $40.00

| CAN $58

Pub Date: 9/26/2023
Active | In stock




HATJE CANTZ

ISBN: 9783775754675
USD $62.00

| CAN $89

Pub Date: 9/19/2023
Active | In stock