BOOK FORMAT
Paperback, 8 x 10.5 in. / 400 pgs / 500 color.
PUBLISHING STATUS
Pub Date 5/22/2018
Out of stock indefinitely
DISTRIBUTION
D.A.P. Exclusive
Catalog: SPRING 2018 p. 68
PRODUCT DETAILS
ISBN 9783945852248 TRADE
List Price: $85.00 CDN $112.50
AVAILABILITY
Not available
EXHIBITION SCHEDULE
Weil am Rhein, Germany
Vitra Design Museum, 03/17/18–09/09/18

Brussels, Belgium
ADAM Brussels Design Museum, 11/20/18–05/05/19
DOWNLOAD THE SPRING 2023 CATALOG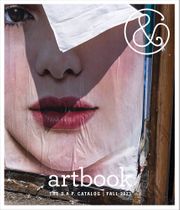 Preview our Spring 2023 catalog, featuring more than 500 new books on art, photography, design, architecture, film, music and visual culture.
&nbsp
&nbsp
Night Fever

Designing Club Culture 1960–Today

Edited by Mateo Kries, Jochen Eisenbrand, Catharine Rossi, Katarina Serulus. Text by Jörg Heiser, Tim Lawrence, Ivan Lopez Munuera, Catharine Rossi, Sonnet Stanfill, Alice Twemlow, et al. Interviews with Ben Kelly, Peter Saville, Ian Schrager, et al.


The nightclub as avant-garde architecture: from Studio 54 to the Double Club

Nightclubs and discothèques are hotbeds of contemporary culture. Since the 20th century, they have been centers of the avant-garde that question the established codes of social life and experiment with different realities, merging interior and furniture design, graphics and art with sound, light, fashion and special effects to create a modern Gesamtkunstwerk. Night Fever: Designing Club Culture 1960–Today is the first book to examine the design history of the nightclub, with examples ranging from the Italian clubs of the 1960s created by members of the Radical Design group and the legendary Studio 54 where Andy Warhol was a regular; to the Palladium in New York designed by Arata Isozaki and the more recent concepts by architecture firm OMA for a new Ministry of Sound in London. Featuring film stills and vintage photographs, posters, flyers and fashion, Night Fever takes the reader on a fascinating journey through a world of glamour, subculture and the search for the night that never ends.




PRAISE AND REVIEWS

GARAGE

Erin Schwartz

Clearly, club design radicalism is not dead.

Pin Up

Tamar Shafrir

The Vitra show's highly comprehensive catalogue, which takes the form of a nightlife-design encyclopedia...revels in the ability of design to create alternative spaces for interaction.

STATUS: Out of stock indefinitely.

CORY REYNOLDS | DATE 5/15/2018

One of the major European clubs of the 1990s, Les Bains Douches in Paris was designed by none other than Philippe Starck. Photographed here by Foc Kan, Les Bains is one of dozens of innovative, outrageous, transgressive and progressive international nightclubs documented and analyzed in Vitra's highly anticipated new release, "Night Fever: Designing Club Culture 1960-Today." Sociologist Silvia Rief is quoted, "clubbing… assumes positive notions of transgressions into liminal states, in which 'other' modes of being, activity and living can be explored." continue to blog

CORY REYNOLDS | DATE 5/14/2018

Bill Bernstein's 1978 photograph of the dance floor at Paradise Garage, New York, is reproduced from "Night Fever: Designing Club Culture 1960-Today," the magnificent new 400-page compendium from Vitra Design Museum. Though the title of this book takes off from the 1977 Bee Gees hit, the phrase, night fever actually "describes the experience of going out more generally," Catharine Rossi and Jochen Eisenbrand write, "as we escape from the working day and venture out into the hedonistic night. Night fever is the feverish expectation of what is to come; the dressing up (or down) for the night ahead; and the nervous excitement felt while queuing outside a club, uncertain if you are going to get in. It is the mounting anticipation as you enter a venue and head down a darkened corridor, through a murky tunnel, or up a narrow flight of stairs. It is the racing pulse and heightened temperature as you move to the music, lost to the rhythm in a sea of bodies, and maybe even meeting a rendezvous for the hours ahead." continue to blog

MAX STRöM

ISBN: 9789171263292
USD $60.00

| CAN $79

Pub Date: 2/24/2015
Out of stock indefinitely | Not available




D.A.P.

ISBN: 9781942884309
USD $35.00

| CAN $47.5

UK &pound 30

Pub Date: 11/27/2018
Active | In stock




SOUL JAZZ BOOKS

ISBN: 9780957260023
USD $19.95

| CAN $27.95

Pub Date: 11/30/2014
Active | In stock




REEL ART PRESS

ISBN: 9781909526228
USD $60.00

| CAN $79

Pub Date: 10/15/2015
Out of print | Not available




REEL ART PRESS

ISBN: 9781909526235
USD $950.00

| CAN $1260

Pub Date: 11/22/2016
Active | Out of stock