BOOK FORMAT
Paperback, 6.5 x 9.5 in. / 520 pgs.
PUBLISHING STATUS
Pub Date 8/28/2018
Active
DISTRIBUTION
D.A.P. Exclusive
Catalog: FALL 2018 p. 42
PRODUCT DETAILS
ISBN 9783906915173 TRADE
List Price: $29.95 CDN $39.95
AVAILABILITY
In stock
TERRITORY
NA LA ASIA AU/NZ AFR ME
THE FALL 2023 ARTBOOK | D.A.P. CATALOG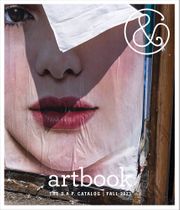 Preview our Fall 2023 catalog, featuring more than 500 new books on art, photography, design, architecture, film, music and visual culture.
&nbsp
&nbsp
Jack Whitten: Notes from the Woodshed

Edited by Katy Siegel.


Jack Whitten's writings articulate his tireless reinvention of abstraction

A black man who grew up in the Jim Crow South, Jack Whitten (1939–2018) arrived in New York in 1959 and began a wide-ranging exploration into the nature of painting and art-making that would sustain more than five decades of work. Early in his career, in 1970, Whitten experienced his breakthrough moment: when he lifted a thick slab of paint off its support, he realized he could experiment within the physical, dimensional space of the paint itself. After that, all bets were off:" I cut paint, I laminate paint, I grind paint, I freeze paint, I boil paint," he said.

Approaching abstraction as scientist and mystic, Whitten probed the expressive and material possibilities of painting. He constantly changed styles, developed new methods and took up new subject matter, but it is precisely this spirit of curious inquiry that unites his relentlessly experimental career.

Jack Whitten: Notes from the Woodshed collects the artist's notes from his work in the studio alongside selected interviews and texts, presenting an in-depth look at his rich studio practice. This publication comes at a crucial time; after decades of neglect, the art world has just begun to take stock of what Whitten achieved in his body of work. Edited by Katy Siegel, one of Whitten's long-standing champions, this volume offers an intimate look at the artist in his element—in the studio.

Jack Whitten (1939–2018) was born in Bessemer, Alabama, and studied art at Southern University in Baton Rouge, Louisiana, where he became involved in civil rights demonstrations. From 1960 to 1964 he studied art at Cooper Union, New York, falling in with the abstract expressionists of the day (Willem de Kooning was a particular influence and mentor). The Whitney mounted a solo exhibition of his paintings in 1974; in 1983 the Studio Museum in Harlem held a 10-year retrospective. In 2014, a retrospective exhibition was organized by the Museum of Contemporary Art in San Diego, traveling to the Wexner Center for the Arts in 2015 and the Walker Art Center in Minneapolis in 2015 and 2016. Whitten lived in Queens, New York, where he died on January 20, 2018.




Featured image is reproduced from 'Jack Whitten: Notes from the Woodshed.'

PRAISE AND REVIEWS

Artnet

Colony Little

We see how Whitten weaves moments of creative serendipity into his paintings and his worldview, using his writing as a workshop for fine tuning them both. These notes aren't simply a log of his practice, they reveal the soul imprinted within the work.

Hyperallergic

Megan Liberty

Much like his art, Whitten's writing is dense and forceful, with something underneath struggling to reach the surface.

Free Shipping

UPS GROUND IN THE CONTINENTAL U.S.
FOR CONSUMER ONLINE ORDERS

CORY REYNOLDS | DATE 8/21/2018

Weighing in at 520 pages and more than an inch and a half thick at the spine, Hauser & Wirth's monumental Jack Whitten: Notes from the Woodshed collects the artist's searching, insightful, sometimes enraged, oftentimes cosmic writings, March 24, 1962 through December 27, 2017. (He died on January 20, 2018.) Whitten began calling his studio notes "Notes from the Woodshed" in 2009, editor Katy Siegel explains, as a nod to the jazz expression. "For jazz musicians, to 'go to the woodshed' or to 'woodshed' means to practice in private, implying both the freedom to experiment in isolation and the relentless discipline of practice prior to taking ideas public." The phrase perfectly describes the tenor of the treasure trove collected here. This is a book that no serious art bookshelf should be without, and a must for teachers, students, painters and anyone interested in what it was like to be a black artist in New York City from the 1950s onward. continue to blog

CORY REYNOLDS | DATE 8/22/2018

From March 2 through April 11, 1999, Jack Whitten kept this studio log. Entries include: "Mom, the spirit is with me. I can feel sister Betty Robinson's presence very strongly; she is my golden standard." "If anybody ask what I am doing, tell them that I am directing matter." And "The subject is only a vehicle for another higher order of consciousness. The center is not physical, it is totally cerebral!! My God!! I want the painting to operate on presence not the pictorial." Sandwiched between March 7 and March 9, the note on yellow lined paper concerns Stanley Kubrick, who died on March 7 of that year. Consider that this wonderful, mystical, yet concise document is just one of hundreds included in this collection of Whitten's Notes from the Woodshed (aka private writings), and be amazed. continue to blog