BOOK FORMAT
DVD, 5 x 7.5 in. / PAL only.
PUBLISHING STATUS
Pub Date 6/30/2014
Active
DISTRIBUTION
D.A.P. Exclusive
Catalog: FALL 2014 p. 162
PRODUCT DETAILS
ISBN 9783863355395 TRADE
List Price: $30.00 CDN $40.00
AVAILABILITY
In stock
TERRITORY
NA LA ASIA AFR
THE FALL 2023 ARTBOOK | D.A.P. CATALOG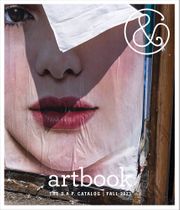 Preview our Fall 2023 catalog, featuring more than 500 new books on art, photography, design, architecture, film, music and visual culture.
&nbsp
&nbsp
Tadao Ando: From Emptiness to Infinity

A Film by Mathias Frick.


From Emptiness to Infinity pays homage to one of the world's most renowned architects, Japanese minimalist master Tadao Ando (born 1941), offering an exclusive glimpse into his work process. Ando is known for his creative implementation of natural light, his deft interweaving of interior and exterior space and for designing structures that elegantly evoke the contours of the landscape in which they are set. Conceptually and aesthetically, his award-winning exposed concrete designs forge a link between traditional Japanese architecture, Zen and contemporary modernism, while also expressing his fundamental belief that "to change the dwelling is to change the city and to reform society." Directed by Mathias Frick and produced by Susann Schimk and Jörg Trentmann, the film introduces viewers to his world-famous buildings and offers an exclusive look into his work process, as Ando shares his sources of personal inspiration and motivation and looks back over his 40-year career.


Free Shipping

UPS GROUND IN THE CONTINENTAL U.S.
FOR CONSUMER ONLINE ORDERS

WALTHER KöNIG, KöLN

ISBN: 9783753302980
USD $55.00

| CAN $79

Pub Date: 11/14/2023
Forthcoming




MOUSSE PUBLISHING

ISBN: 9788867495863
USD $29.95

| CAN $43.95

Pub Date: 12/5/2023
Forthcoming




ARQUINE

ISBN: 9786078880195
USD $55.00

| CAN $79

UK &pound 47

Pub Date: 1/16/2024
Forthcoming




LARS MüLLER PUBLISHERS

ISBN: 9783037787229
USD $15.00

| CAN $21.5

Pub Date: 6/6/2023
Active | In stock




ARQUINE

ISBN: 9786078880096
USD $40.00

| CAN $58

UK &pound 35

Pub Date: 11/7/2023
Forthcoming




ARQUINE

ISBN: 9786078880102
USD $40.00

| CAN $58

UK &pound 35

Pub Date: 9/5/2023
Active | In stock




ARQUINE

ISBN: 9786078880065
USD $30.00

| CAN $43.5

UK &pound 26

Pub Date: 7/4/2023
Active | In stock




ARQUINE

ISBN: 9786078880164
USD $35.00

| CAN $50.5

UK &pound 30

Pub Date: 10/24/2023
Forthcoming




LA FáBRICA

ISBN: 9788418934759
USD $40.00

| CAN $58

UK &pound 35

Pub Date: 2/6/2024
Forthcoming




LARS MüLLER PUBLISHERS

ISBN: 9783037787311
USD $50.00

| CAN $72.5

Pub Date: 9/5/2023
Active | In stock




LARS MüLLER PUBLISHERS

ISBN: 9783037787373
USD $48.00

| CAN $69.6

Pub Date: 11/14/2023
Forthcoming




VERLAG FüR MODERNE KUNST

ISBN: 9783903439818
USD $35.00

| CAN $50.5

Pub Date: 11/21/2023
Forthcoming