BOOK FORMAT
Hardcover, 7.75 x 9.5 in. / 432 pgs / 250 color.
PUBLISHING STATUS
Pub Date 11/30/2011
Out of print
DISTRIBUTION
D.A.P. Exclusive
Catalog: FALL 2011 p. 78
PRODUCT DETAILS
ISBN 9783775730037 TRADE
List Price: $60.00 CDN $70.00
AVAILABILITY
Not available
TERRITORY
NA LA
EXHIBITION SCHEDULE
Los Angeles, CA
Los Angeles County Museum of Art, 09/04/11-12/04/11

Williamstown, MA
Williams College Museum of Art, 02/04/12-07/29/12
THE FALL 2023 ARTBOOK | D.A.P. CATALOG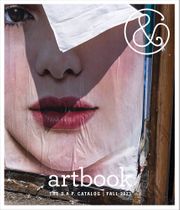 Preview our Fall 2023 catalog, featuring more than 500 new books on art, photography, design, architecture, film, music and visual culture.
&nbsp
&nbsp
ASCO: Elite of the Obscure

A Retrospective 1972-1987

Text by C. Ondine Chavoya, Rita Gonzalez, David E. James, Amelia Jones, Chon A. Noriega, Jesse Lerner, Deborah Cullen, Maris Bustamante, Colin Gunckel, David Román, Raúl Homero Villa, Josh Kun, Tere Romo, Mario Ontiveros, Ramón García, Michelle Habell-Pallán.


ASCO: Elite of the Obscure is the first comprehensive monograph to survey the wide-ranging activities of the Chicano performance and conceptual art group ASCO. Active between 1972 and 1987, ASCO began as a tight-knit core of artists from east Los Angeles: Harry Gamboa Jr., Gronk, Willie Herrón and Patssi Valdez. Taking their name from the Spanish idiomatic word for disgust and nausea, ASCO launched their response to turbulent socio-political conditions in Los Angeles and the larger international context through performance, public art and multimedia. Geographically and culturally segregated from the then-nascent Los Angeles contemporary art scene, and aesthetically at odds with the emerging Chicano art movement, ASCO united to explore and exploit what they saw as the unlimited media of the conceptual. ASCO: Elite of the Obscure includes reproductions of previously unpublished works and reprinted historical documents, along with new critical essays.


Featured image is "ASCO, Scissors" (1974). Associated with Asco's No Movie project, this black-and-white photograph of Patssi Valdez was shot by Harry Gamboa, Jr., and reproduced on the cover of the final issue of the collective's zine, Regeneración--a key venue for early Chicana feminist thought and artwork by Gamboa, Valdez, and other Asco founders, Gronk and Willie F. Herrón III.

PRAISE AND REVIEWS

The New York Times

Randy Kennedy

"Asco's method was a kind of bombastic excess and elegant elusiveness that would have made Tristan Tzara proud, not to mention Cantinflas and Liberace. …it was a distinctly Chicano brand of Dada…"

FROM THE BOOK

"The mongrel, the squint-eyed, the queer: Asco's practice, particularly in its early period from 1971 to 1975 in which they produced myriad public events including walking murals and elaborate carnivalesque plays, publications, and photographs presented as No Movies ('film stills' documenting movies never made), worked against the binary of borders by occurring in 'borderlands' like those described by Gloria Anzaldúa as materially, conceptually, and politically

in-between

spaces. They also set their bodies in motion across time, putting into play diachronic anti-narratives (often facetiously frozen in those fake movie stills) that function temporally between past references, present actions, and future possibilities for social change. As artists of the in-between, Harry Gamboa, Jr., Gronk, Willie Herrón, and Patssi Valdez deliberately and systematically activated the figure of 'the squint-eyed, the perverse, the queer, the troublesome, the mongrel, the mulatto, the half-breed, the half dead.' Gamboa stated that they functioned as 'self-imposed exiles,'

mispronouncing

the cultures around them: 'The artist who is exiled is free to question, to denounce, to mispronounce, to bring ugly truths to the surface.' In this way, Asco produced a non-binary, simultaneously affirmative and critical approach to making culture…"

Amelia Jones, excerpted from the chapter "Traitor Prophets": Asco's Art as a Politics of the In-Between

OF RELATED INTEREST

CALIFORNIA INSTITUTE OF THE ARTS/REDCAT

ISBN: 9780974983134
USD $39.95

| CAN $50

Pub Date: 2/1/2006
Out of print | Not available




SKIRA

ISBN: 9788857250618
USD $55.00

| CAN $79

Pub Date: 11/28/2023
Forthcoming




KARMA BOOKS, NEW YORK

ISBN: 9781949172935
USD $50.00

| CAN $73

UK &pound 42

Pub Date: 9/19/2023
Active | In stock




VERLAG FüR MODERNE KUNST

ISBN: 9783903439504
USD $35.00

| CAN $50.5

Pub Date: 11/21/2023
Forthcoming




KERBER

ISBN: 9783735609113
USD $50.00

| CAN $72.5

Pub Date: 10/31/2023
Forthcoming




STEIDL

ISBN: 9783969991794
USD $30.00

| CAN $43.5

Pub Date: 5/9/2023
Active | In stock




MOUSSE PUBLISHING

ISBN: 9788867495405
USD $30.00

| CAN $43.5

Pub Date: 9/19/2023
Active | In stock




MOUSSE PUBLISHING

ISBN: 9788867495559
USD $30.00

| CAN $43.5

Pub Date: 9/19/2023
Active | In stock




EDITION PATRICK FREY

ISBN: 9783907236567
USD $50.00

| CAN $72.5

Pub Date: 2/6/2024
Forthcoming




SKIRA

ISBN: 9788857244150
USD $38.00

| CAN $55

Pub Date: 9/26/2023
Active | In stock




SPECTOR BOOKS

ISBN: 9783959056793
USD $35.00

| CAN $50.5

Pub Date: 10/3/2023
Active | In stock




HATJE CANTZ

ISBN: 9783775755429
USD $55.00

| CAN $79

Pub Date: 9/19/2023
Active | In stock




HATJE CANTZ

ISBN: 9783775754859
USD $24.00

| CAN $34.5

Pub Date: 7/4/2023
Active | Out of stock