BOOK FORMAT
Paperback, 5.25 x 7.5 in. / 136 pgs.
PUBLISHING STATUS
Pub Date 5/10/2022
Active
DISTRIBUTION
D.A.P. Exclusive
Catalog: FALL 2022 p. 126
PRODUCT DETAILS
ISBN 9781734656237 TRADE
List Price: $25.00 CDN $35.00
AVAILABILITY
Out of stock
TERRITORY
NA LA ASIA AU/NZ AFR ME
THE FALL 2023 ARTBOOK | D.A.P. CATALOG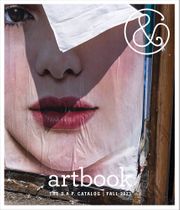 Preview our Fall 2023 catalog, featuring more than 500 new books on art, photography, design, architecture, film, music and visual culture.
&nbsp
&nbsp
Tuesday or September or The End

By Hannah Black. Edited by Anika Sabin.


"This intimate and funny and abstract fiction uses fable, and unreality, to flood a reader with the real, to remind her what is at stake." –Rachel Kushner

During a residency on Fire Island, artist and writer Hannah Black decided to tackle a highly daunting project: the 2020 novel. The result of her efforts, Tuesday of September or the End, is a slim, playful work of speculative fiction. Written in the aftermath of the early months of the pandemic and the uprisings of summer 2020, the novel explores the ruptures of the year with a satirical sci-fi bent. Black chronicles the lives of two characters, Bird and Dog, as they contend with rapidly changing political possibilities during the pandemic while the run of Moley Salamanders (i.e. Bernie Sanders) concludes and aliens finally invade earth. Through a galvanic vision of how the riots of 2020 might have turned revolutionary, Black offers a meditation on collective life. This crucial novel invites readers to consider who we are—and, by extension, what we are here for—when our normal referents are muted, deleted and upended.
Hannah Black (born 1981) is a New York–based visual artist, critic and writer from Manchester, England. Her work spans video, text and performance and draws from communist, feminist and Afro-pessimist theory. She is the author of Life (2017, with Juliana Huxtable) and Dark Pool Party (2016). Black is represented by the gallery Arcadia Missa in London and Isabella Bortolozzi in Berlin.




STATUS: Out of stock

Temporarily out of stock pending additional inventory.

MOUSSE PUBLISHING

ISBN: 9788867493395
USD $19.00

| CAN $29.95

Pub Date: 2/19/2019
Active | In stock




BLANK FORMS EDITIONS

ISBN: 9781953691149
USD $15.00

| CAN $22

Pub Date: 4/2/2024
Forthcoming




STEIDL

ISBN: 9783969993019
USD $50.00

| CAN $73

Pub Date: 2/6/2024
Forthcoming




FOUR CORNERS BOOKS

ISBN: 9781909829190
USD $37.00

| CAN $53

Pub Date: 7/18/2023
Active | In stock




WAKEFIELD PRESS

ISBN: 9781939663887
USD $19.95

| CAN $26.95

UK &pound 16.95

Pub Date: 11/22/2022
Active | In stock




WAKEFIELD PRESS

ISBN: 9781939663870
USD $16.95

| CAN $29.95

UK &pound 13.95

Pub Date: 11/22/2022
Active | In stock




SPECTOR BOOKS

ISBN: 9783959055215
USD $20.00

| CAN $28

Pub Date: 12/13/2022
Active | In stock




KAYA PRESS

ISBN: 9781885030832
USD $18.95

| CAN $25.95

UK &pound 15.95

Pub Date: 8/15/2023
Active | In stock




KARMA BOOKS, NEW YORK

ISBN: 9781949172720
USD $35.00

| CAN $49

UK &pound 25

Pub Date: 7/19/2022
Active | In stock




ERRANT BODIES PRESS

ISBN: 9783982316628
USD $24.00

| CAN $33.5

Pub Date: 7/4/2023
Active | Out of stock




BLANK FORMS EDITIONS

ISBN: 9781953691118
USD $20.00

| CAN $28

Pub Date: 11/15/2022
Active | In stock




AFTER 8 BOOKS

ISBN: 9782492650055
USD $16.00

| CAN $22

Pub Date: 7/26/2022
Active | In stock