BOOK FORMAT
Hardcover, 8.5 x 11 in. / 320 pgs / 230 color.
PUBLISHING STATUS
Pub Date 3/15/2022
Active
DISTRIBUTION
D.A.P. Exclusive
Catalog: FALL 2021 p. 59
PRODUCT DETAILS
ISBN 9781636810096 TRADE
List Price: $70.00 CDN $98.00 GBP £47.50
AVAILABILITY
Out of stock
EXHIBITION SCHEDULE
Saratoga Springs, NY
The Frances Young Tang Teaching Museum and Art Gallery at Skidmore College, 07/10/21–11/28/21

Austin, TX
Blanton Museum of Art, 08/27/22–11/27/22
THE FALL 2023 ARTBOOK | D.A.P. CATALOG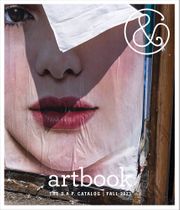 Preview our Fall 2023 catalog, featuring more than 500 new books on art, photography, design, architecture, film, music and visual culture.
&nbsp
&nbsp
Ellsworth Kelly: Postcards

Edited by Ian Berry, Jessica Eisenthal. Foreword by Ian Berry. Text by Jessica Eisenthal, Ellsworth Kelly, Lynda Klich, Tricia Y. Paik.


A comprehensive survey of rarely seen collages from the master of abstraction

Over the course of more than 50 years, renowned American artist Ellsworth Kelly made approximately 400 postcard collages, some of which served as exploratory musings and others as studies for larger works in other mediums. They range from his first monochrome in 1949 through his last postcard collages of crashing ocean waves, in 2005.
Together, these works show an unbounded space of creative freedom and provide an important insight into the way Kelly saw, experienced and translated the world in his art. Many postcards illustrate specific places where he lived or visited, introducing biography and illuminating details that make these pieces unique among his broader artistic production. Ellsworth Kelly: Postcards is the most extensive publication of Kelly's lifelong practice of collaged postcards.
Ellsworth Kelly (1923–2015) was born in Newburgh, New York. In 1948 he moved to France, where he came into contact with a wide range of classical and modern art. He returned to New York in 1954 and two years later had his first exhibition at the Betty Parsons Gallery. The Museum of Modern Art, New York, organized his first retrospective in 1973. Subsequent exhibitions have been held at museums around the world, including the Solomon R. Guggenheim Museum in New York, Tate in London, Haus der Kunst in Munich and the Centre Pompidou in Paris.




Featured image is reproduced from 'Ellsworth Kelly: Postcards'.

PRAISE AND REVIEWS

Hyperallergic

Stephen Maine

The spirit of playful improvisation is up front in these works, their range of figural and genre references experimental in spirit, their facture seemingly unlabored (sometimes downright scrappy). Delightful in themselves, they compel reconsideration of the late, great artist's more austere, visually refined abstractions with an awareness of both his sense of humor and his sense of place.

Hypebeast

Shawn Ghassemitari

Exhibits Kelly in his unbound creativity — showcasing the imaginative ways in which saw and re-envisioned the world. Much of this work was kept from the public and was sent to family and friends over a 50-year span.

Bookforum

Barry Schwabsky

The postcards reflect, but at a tangent, Kelly's lifelong aspiration toward abstract seeing—a program, more than a predisposition, to become what Cézanne called Monet: only an eye, but what an eye! The collages help teach how to see the paintings, and the paintings help teach how to see the collages.

Paris Review

Rebecca Bengal

His postcards contain the surprise of a well-delivered punchline: interruptions in otherwise stale depictions of beauty.

STATUS: Out of stock

Temporarily out of stock pending additional inventory.

CORY REYNOLDS | DATE 5/15/2022

Ellsworth Kelly lovers, rejoice! Ellsworth Kelly: Postcards is Back in Stock, right in synch with the exhibition on view now through June 25 at Matthew Marks gallery in Chelsea. "With his fragmented intrusions, Kelly simultaneously re-embodied the postcard scene and flattened out the spatial depth observed in the postcard window," Tricia Y. Paik writes. "His approach and method emerged from the fragmented vision of the mid-twentieth century, yet Kelly paradoxically achieved the opposite. While contemporaries such as Jasper Johns, Robert Rauschenberg and James Rosenquist reveled in multiplicity and layers, Kelly arrived at an expansive simplicity and singularity. Kelly's postcard archive reveals specific snapshots of his intuitive and transformative vision, as he searched for moments of 'rightness.' From the start of his childhood, Kelly mined 'the sights of his lifetime,' endeavoring to capture for himself and for future audiences that one glimpse of perception, a flash of recognition transformed into a singular shape and hue." continue to blog

GLENSTONE MUSEUM

ISBN: 9798987425411
USD $70.00

| CAN $101.5

UK &pound 62

Pub Date: 1/9/2024
Forthcoming




THE MUSEUM OF MODERN ART, NEW YORK

ISBN: 9781633451568
USD $14.95

| CAN $21.95

Pub Date: 10/24/2023
Forthcoming




DELMONICO BOOKS/TANG

ISBN: 9781636810096
USD $70.00

| CAN $98

UK &pound 47.5

Pub Date: 3/15/2022
Active | Out of stock




CAHIERS D'ART

ISBN: 9782851173195
USD $395.00

| CAN $539

Pub Date: 10/26/2021
Active | In stock




CAHIERS D'ART/CENTRE POMPIDOU

ISBN: 9782851173058
USD $45.00

| CAN $63

Pub Date: 4/14/2020
Active | In stock




MATTHEW MARKS GALLERY

ISBN: 9781944929145
USD $45.00

| CAN $62

UK &pound 40

Pub Date: 4/23/2019
Active | Out of stock




RADIUS BOOKS

ISBN: 9781942185567
USD $50.00

| CAN $69.95

UK &pound 45

Pub Date: 2/25/2020
Active | Out of stock




CAHIERS D'ART

ISBN: 9782851171740
USD $100.00

| CAN $139

Pub Date: 10/23/2012
Active | In stock




CAHIERS D'ART

ISBN: 9782851171900
USD $395.00

| CAN $560

Pub Date: 10/20/2015
Active | In stock