BOOK FORMAT
Slipcased Hardcover, 13.5 x 15.75 in. / 448 pgs / illustrated throughout.
PUBLISHING STATUS
Pub Date 10/1/2010
Active
DISTRIBUTION
D.A.P. Exclusive
Catalog: FALL 2016
PRODUCT DETAILS
ISBN 9780956648709 SDNR20
List Price: $950.00 CDN $1,260.00
AVAILABILITY
In stock
TERRITORY
NA LA ASIA AFR ME
THE FALL 2023 ARTBOOK | D.A.P. CATALOG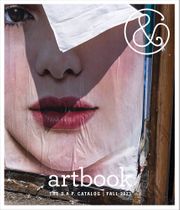 Preview our Fall 2023 catalog, featuring more than 500 new books on art, photography, design, architecture, film, music and visual culture.
&nbsp
&nbsp
The Rat Pack

Limited Edition

Edited by Tony Nourmand. Text by Shawn Levy.


The most luxurious book ever made on the Rat Pack, this exquisite, 448-page tome is a deluxe, limited edition. Over 80 percent of the images have never been published before and are reproduced for the first time here in breathtaking quality.

Frank Sinatra's legendary clique defined life in the fast lane throughout the late fifties and early sixties, dominating American culture and epitomising a life of cocktails, love affairs and Hollywood glamour.

A select group of photographers, including Sid Avery and Bob Willoughby, captured the Rat Pack in their heyday. Many of the images they produced have been largely stored away, many even undeveloped. For the first time, access to these shots has been made possible to produce one deluxe, collector's edition.

The Rat Pack is the definitive book on Frank, Dean, Sammy and co. tearing up Hollywood and Las Vegas with an extended cast including Marilyn Monroe and JFK. Fifty years on from the year many refer to as The Year of the Rat Pack, 1960, and their influence endures. Shooting Ocean's 11 by day, performing at the Sands by night and sweating out the sour mash in the sauna in between, The Rat Pack includes behind the scenes footage at the JFK Presidential Inauguration and house parties with Ava Gardner and Marilyn Monroe.

With in-depth text by author and leading Rat Pack aficionado Shawn Levy, The Rat Pack is the first collectable photographic book on the men whose appeal transcends generations and who remain the epitome of cool.




Featured image is reproduced from 'The Rat Pack.'

PRAISE AND REVIEWS

GQ

Things you've never seen before no matter how many of these Rat Pack books you've read or how into it you think you are.

LA Times

The Rolls-Royce of Sinatra Memorabilia.

Free Shipping

UPS GROUND IN THE CONTINENTAL U.S.
FOR CONSUMER ONLINE ORDERS

HATJE CANTZ

ISBN: 9783775754507
USD $269.00

| CAN $376

Pub Date: 8/8/2023
Active | Out of stock




DAMIANI

ISBN: 9788862087445
USD $650.00

| CAN $910

Pub Date: 5/25/2021
Active | In stock




HATJE CANTZ

ISBN: 9783775748582
USD $270.00

| CAN $375

Pub Date: 5/10/2022
Active | In stock




DAMIANI

ISBN: 9788862087421
USD $1,000.00

| CAN $1400

Pub Date: 6/15/2021
Active | Out of stock




JRP|EDITIONS/ZOLO PRESS

ISBN: 9783037645642
USD $150.00

| CAN $210

Pub Date: 12/5/2023
Forthcoming




STEIDL

ISBN: 9783958295445
USD $750.00

| CAN $1040

Pub Date: 8/31/2021
Active | In stock




DAMIANI

ISBN: 9788862087186
USD $500.00

| CAN $700

Pub Date: 10/13/2020
Active | In stock




STEIDL

ISBN: 9783958297692
USD $35,000.00

| CAN $49000

Pub Date: 3/30/2021
Active | Out of stock




DAMIANI

ISBN: 9788862086929
USD $450.00

| CAN $630

Pub Date: 4/7/2020
Active | In stock




HOLZWARTH PUBLICATIONS

ISBN: 9783947127146
USD $290.00

| CAN $385

Pub Date: 1/21/2020
Active | In stock




HENI PUBLISHING

ISBN: 9781912122257
USD $175.00

| CAN $240

Pub Date: 6/9/2020
Active | In stock




SKIRA

ISBN: 9788857234885
USD $100.00

| CAN $135

Pub Date: 4/23/2019
Active | In stock