PUBLISHER


Inspiration Point Press

BOOK FORMAT
Paperback, 11 x 10.25 in. / 64 pgs / 47 color.

PUBLISHING STATUS
Pub Date 2/28/2011
Out of print

DISTRIBUTION
D.A.P. Exclusive
Catalog: SPRING 2011 p. 142

PRODUCT DETAILS
ISBN 9780578061221 TRADE
List Price: $24.95 CDN $27.50

AVAILABILITY
Not available
TERRITORY
*not available
THE FALL 2023 ARTBOOK | D.A.P. CATALOG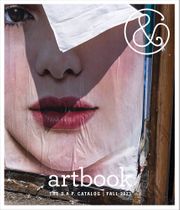 Preview our Fall 2023 catalog, featuring more than 500 new books on art, photography, design, architecture, film, music and visual culture.
&nbsp
&nbsp
INSPIRATION POINT PRESS

Bo Bartlett: Paintings 1981-2010

Introduction by Patricia Junker. Text by Donald Kuspit, Jack Byer.


Bo Bartlett (born 1955) belongs to the tradition of American realist painters defined by such artists as Andrew Wyeth, who called Bartlett "fresh, gifted and what we need in this country." Surveying the artist's work between 1981 and 2010, this monograph includes previously unpublished paintings, along with an essay by noted scholar and critic Donald Kuspit.


Featured image is A New Beginning (2008), reproduced from Bo Bartlett: Paintings 1981-2010.

FROM THE BOOK

"Bartlett is not simply a realist, but a psychosocial realist. And a postmodernist realist, for his work is buoyed by historical references to Old Master art. Not only iconographic references; the pyramid construction in some canvases is typically Renaissance. Like the Old Masters, Bartlett uses contemporary figures to tell age-old stories. Most importantly, and apart from any narrative content, Bartlett figures transcend what T. S. Eliot called the dissociation of sensibility—the separation of feeling and thinking—characteristic of modern art, thus restoring the sense of human presence—human integrity and wholeness—evident in Old Master art. Whether his figures belong to the lower classes or to the upper classes, they think feelingly, to use the psychoanalyst Gilbert Rose's idea that art teaches us 'to see feelingly.' Rose argues that art 'restore[s] the feeling and sensuousness that were once integral to thought and perception, but which were isolated to protect against traumatic flooding,' thus restoring 'balance of distance and closeness.' Bartlett's figures are close and distant—in a space of their own, yet seen close up, as though Bartlett was carefully scrutinizing their faces with a camera, in effect forcing them into self-disclosure. What Bartlett's probing eye discovers is their peculiarly traumatized state, which is the source of their sense of isolation. He reveals their self-alienation and social alienation, and their heroic struggle against it."

Donald Kuspit, excerpted from Bo Bartlett: Paintings 1981-2010.