Terry Evans
Museum Exhibition Catalogues, Monographs, Artist's Projects, Curatorial Writings and Essays
MONOGRAPHS & CATALOGS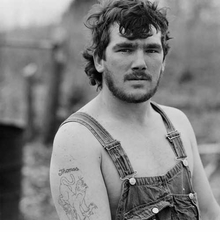 Terry Evans: Prairie Stories
RADIUS BOOKS
Hbk, 9.75 x 9.75 in. / 176 pgs / 69 color / 31 duotone. | 1/31/2013 | In stock
$50.00
Published by Radius Books.

The small Kansas town of Matfield Green and the surrounding prairie hills are the focus of the latest extended project from acclaimed photographer and Kansas native Terry Evans (born 1944). A small town in Chase County with a population of just dozens, Matfield Green was once a cattle shipping railhead. Today, only one commercial establishment--a bar/café--remains in business, but people continue to call the town home and work the land. Evans first began visiting Matfield Green in 1990 and regularly photographed the town over the next eight years. She returned ten years later, in 2008, and photographed the residents and their land through 2010. Eloquent yet resolutely unsentimental, her images span 20 years in the life of this town, and capture the beauty and endurance of the prairie and its dedicated inhabitants.


BOOK FORMAT
Hardcover, 9.75 x 9.75 in. / 176 pgs / 69 color / 31 duotone.
PUBLISHING STATUS
Pub Date 1/31/2013
Active
DISTRIBUTION
D.A.P. Exclusive
Catalog: FALL 2012 p. 86
PRODUCT DETAILS
ISBN 9781934435489 TRADE
List Price: $50.00 CDN $67.50 GBP £45.00
AVAILABILITY
In stock
Free Shipping
UPS GROUND IN THE CONTINENTAL U.S.
FOR CONSUMER ONLINE ORDERS