Hildegard Von-Bingen
Museum Exhibition Catalogues, Monographs, Artist's Projects, Curatorial Writings and Essays
MONOGRAPHS & CATALOGS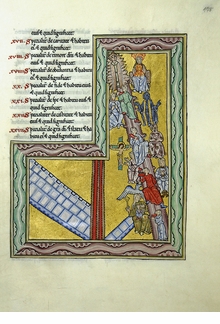 Hildegard von Bingen: A Journey into the Images
SKIRA
The illuminations of Hildegard, multitalented composer, artist, mystic and the great predecessor of Hilma af Klint and Emma Kunz
Hbk, 9.5 x 12.5 in. / 224 pgs / 136 color. | 8/20/2019 | In stock
$55.00
Hildegard von Bingen: In the Heart of God
SKIRA
A full reproduction of the medieval composer and visionary's final theological tract, illuminated shortly after her death
Hbk, 9.5 x 12.5 in. / 144 pgs / 50 color. | 8/2/2022 | In stock
$35.00
Published by Skira.
Edited with text by Sara Salvadori.
Between 1142 and 1174, the German mystic, composer and writer Hildegard von Bingen created three visionary books: Scivias (Know the Ways); Liber Vitae Meritorum (Book of the Rewards of Life); and Liber Divinorum Operum(Book of Divine Works). This latter work—reproduced in this sumptuous new volume—consists of a sequence of ten scenes that invites human beings to climb the road of virginitas toward the recomposition of their own selves in union with the divine caritas.
The refined miniatures in the Lucca manuscript—reproduced here with a simple key explaining their symbolic significance—were produced about 20 years after Hildegard's death and provide a masterful illustration of the architecture of her vision. The dialogue with the images from her first work, Scivias (published in Skira's Hildegard von Bingen: A Journey into the Images) casts light on the unifying design that connects them.
Hildegard von Bingen (1098–1179) was a German Benedictine nun and polymath. She is renowned as a composer of sacred monophonic music, as well as for her three volumes of visionary theology: Scivias, the Liber Vitae Meritorum and the Liber Divinorum Operum. In recent decades, her music has proved immensely popular with performers of medieval music. In 2012, she was named a Doctor of the Church, one of only four women with that distinction in the Catholic church.
BOOK FORMAT
Hardcover, 9.5 x 12.5 in. / 144 pgs / 50 color.
PUBLISHING STATUS
Pub Date 8/2/2022
Active
DISTRIBUTION
D.A.P. Exclusive
Catalog: SPRING 2022 p. 62
PRODUCT DETAILS
ISBN 9788857246598 TRADE
List Price: $35.00 CDN $47.00
AVAILABILITY
In stock
Free Shipping
UPS GROUND IN THE CONTINENTAL U.S.
FOR CONSUMER ONLINE ORDERS
Published by Skira.
Edited with text by Sara Salvadori.
Before Hilma af Klint and Emma Kunz, there was Hildegard von Bingen (1098–1179)—the German abbess, composer, writer, artist and mystic, who until now was probably best known, in the English-speaking world, for her music and her writings. Von Bingen completed her first visionary work of art around 1152: Scivias, taken from the Latin phrase Sci vias Domini, or "Know the Ways of the Lord." Describing 26 of Hildegard's religious visions in text and a series of 35 miniature illustrations, this series narrates the journey of the humanity in Eve's womb, represented as bright stars, as it joins with the stars in the sky: a possibility offered to each soul, to return back to the Light.

In obedience to the voice of God, von Bingen wrote down her visions in a precious manuscript, with images added to make the story come alive. This volume brings Hildegard's visionary text, in all its dense symbolism and prophetic sweep, alive to contemporary readers.

At the core of the book are the manuscript's 35 miniatures, reproduced at their original size alongside an accompanying key. Each element of the images—colors, frames, forms, numbers—was precisely chosen and leads deeper into the meaning of the work; the key decodes these symbols in each image and concisely describes each vision. A text by musician and scholar Sara Salvadori crosses the entire work, highlighting these interlinking details and revealing Hildegard's dense, unified design. This volume presents Hildegard von Bingen's endlessly compelling prophetic text in all its inspired beauty.
BOOK FORMAT
Hardcover, 9.5 x 12.5 in. / 224 pgs / 136 color.
PUBLISHING STATUS
Pub Date 8/20/2019
Active
DISTRIBUTION
D.A.P. Exclusive
Catalog: FALL 2019 p. 31
PRODUCT DETAILS
ISBN 9788857240152 TRADE
List Price: $55.00 CDN $75.00
AVAILABILITY
In stock
Free Shipping
UPS GROUND IN THE CONTINENTAL U.S.
FOR CONSUMER ONLINE ORDERS