Luchita Hurtado
Museum Exhibition Catalogues, Monographs, Artist's Projects, Curatorial Writings and Essays
MONOGRAPHS & CATALOGS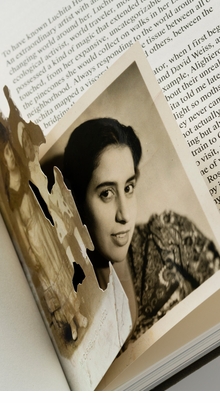 Luchita Hurtado
HAUSER & WIRTH PUBLISHERS
An oral autobiography and scrapbook of the amazing life of American painter Luchita Hurtado, from Venezuela to Los Angeles via Surrealism, magical realism and countless key art scenes of the 20th century in between
Hbk, 6.5 x 9 in. / 288 pgs / 300 color. | 2/23/2021 | In stock
$55.00
Luchita Hurtado: I Live I Die I Will Be Reborn
WALTHER KöNIG, KöLN
The first monograph on Los Angeles legend Luchita Hurtado, whose colorful, surrealist paintings are now garnering recognition after decades on the fringes
Clth, 8 x 10 in. / 256 pgs / 122 color / 15 bw. | 12/23/2019 | Not available
$45.00
Published by Hauser & Wirth Publishers.
Introduction and interview by Hans Ulrich Obrist. Afterword by Manuela Wirth. Edited by Karen Marta.
Over the course of her long and rich life, Venezuelan-born American painter Luchita Hurtado created a stunning body of work that only received the widespread attention it deserves toward the end of her life. In her paintings, Hurtado moved seamlessly between modernism and Surrealism, taking inspiration from South American weavings and her passion for environmentalism.

This handsome volume celebrates Hurtado's life and work in her own words through a conversation with Hans Ulrich Obrist, along with an abundance of never-before-seen photographs and artworks, such as self-portraits and erotic drawings. Along the way we learn of her early life in New York City, her emergence as a painter, her life with her husbands Daniel de Solar, Wolfgang Paalen and Lee Mullican, and a whole cast of artists from Leonora Carrington and Isamu Noguchi to her son Matt Mullican.

Luchita Hurtado (1920–2020) was a lifelong artist, having studied fine art at the Washington Irving Campus in New York and later working as an illustrator and muralist for multiple commercial outlets. She was ingratiated into the art world from a young age and enjoyed the company of many significant 20th-century artists, painting all the while but achieving little success. Her paintings were "discovered" upon the death of her third husband, painter Lee Mullican. In 2016, her works were displayed publicly for the first time since the 1970s at Park View in Los Angeles. In 2019, she was included in the Time 100 list of influential people.
BOOK FORMAT
Hardcover, 6.5 x 9 in. / 288 pgs / 300 color.
PUBLISHING STATUS
Pub Date 2/23/2021
Active
DISTRIBUTION
D.A.P. Exclusive
Catalog: SPRING 2021 p. 58
PRODUCT DETAILS
ISBN 9783906915609 TRADE
List Price: $55.00 CDN $77.00
AVAILABILITY
In stock
Free Shipping
UPS GROUND IN THE CONTINENTAL U.S.
FOR CONSUMER ONLINE ORDERS
Published by Walther König, Köln.
Edited by Joseph Constable, Rebecca Lewin. Text by Andrea Bowers, Michael Govan, Juan A. Gaitán, Sarah Lehrer-Graiwer, Marie Heilich, Matt Mullican, Yana Peel, Barbara Stauffacher Solomon. Interview by Hans Ulrich Obrist.
At 98 years old, Luchita Hurtado (born 1929) is finally gaining mainstream recognition for the bright, geometric patterns and the surrealist nature scenes of her virbant paintings, but the Venezuela-born, California-based artist is no stranger to the art world. Though she once rubbed elbows with the likes of Frida Kahlo and Marcel Duchamp early on in her career, Hurtado now has the spotlight to herself, with solo exhibitions in Los Angeles and London, and this very first comprehensive, fully illustrated monograph detailing her artistic process and the prolific output of work from throughout her career.

In addition to reproductions of Hurtado's strikingly contemporary drawings and paintings, Luchita Hurtado: I Live I Die I Will Be Reborn also includes a series of vignettes penned by Hurtado's son, the artist Matt Mullican, as well as an interview between the artist and Hans Ulrich Obrist.
BOOK FORMAT
Clth, 8 x 10 in. / 256 pgs / 122 color / 15 bw.
PUBLISHING STATUS
Pub Date 12/23/2019
Out of stock indefinitely
DISTRIBUTION
D.A.P. Exclusive
Catalog: SPRING 2020 p. 120
PRODUCT DETAILS
ISBN 9783960985938 FLAT40
List Price: $45.00 CDN $62.00
AVAILABILITY
Not available
STATUS: Out of stock indefinitely.